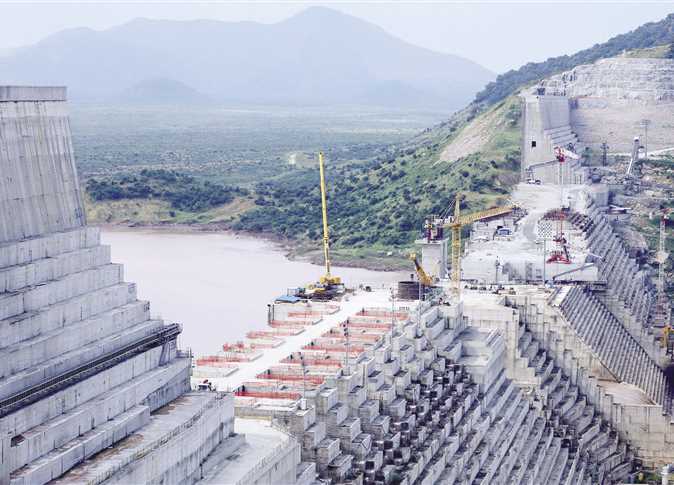 Egypt on Sunday explained that the recent sessions of Grand Ethiopian Renaissance Dam (GERD) negotiations have failed once again due to differences on how to resume talks and of the procedural aspects related to managing the negotiation process.
A statement by the Egyptian Foreign Ministry said that Egypt stressed its readiness during the Sunday meetings to engage seriously with the negotiations in order to reach a binding legal agreement regarding the rules of filling and operation for the GERD.
According to the statement, Sudan demanded to instruct the experts appointed by the African Union to propose solutions to controversial negotiation issues and devise an agreement on GERD, a proposal both Egypt and Ethiopia have reservations about.
"The African Union experts are not specialists in the technical and engineering fields related to water resources management and dam operating," the statement said.
Khartoum has called for a change in the negotiation methodology, granting the African Union experts a greater role to bring the views of the three countries closer.
The three parties have held several rounds of negotiations over the past years, but have ultimately failed to reach an agreement.
The construction of the dam, which began in 2011, is considered to be one of Egypt's most serious water issues.
Egypt, which relies considerably on freshwater from the Nile, has voiced fears that the GERD would negatively impact the country's water supply, and has insisted that measures be put in place to protect downstream countries in case of drought during the dam's filling process.
Ethiopia, on the other hand, has stressed the importance of the project to bolster its economy, where more than half of the population currently lives without access to electricity.
Sudan is somewhat caught in the middle of the conflicting interests of Egypt and Ethiopia. There is potential for the country to develop further with the GERD's operation, but government officials worry that it could also threaten preexisting dams.