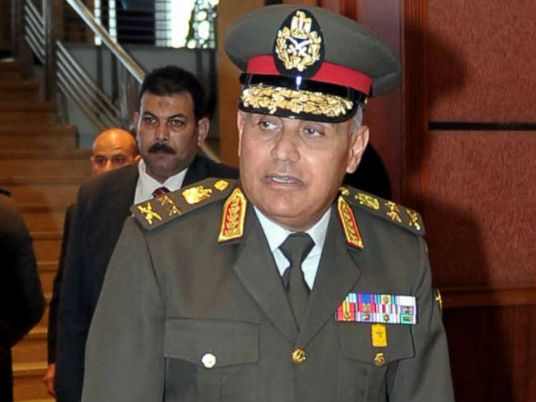 Egypt's Armed Forces marked the 101st anniversary of its participation in World War I in Cairo Wednesday.
The event held was held at the al-Galaa theater and was attended by a representative of Defense and Military Production Minister Sedqi Sobhi, as well as numerous Armed Forces leaders, media figures and students from both military and civilian universities. Ambassadors and military attaches from Arab and foreign countries were also present.
The event screened documentaries on the Egyptian soldiers' involvement in the war on the Allies' side on the African, Asian and European fronts.
Major General Gamal Shehata, head of the Military Research Department, said the Egyptian army lost more than half a million martyrs in the First World War, some of whom were buried in Commonwealth cemeteries across several countries. Approximately one million Egyptian soldiers were drafted in the war that cost Egypt over LE3 million.
Assistant Defense Minister Ahmed Abul Dahab told attendees that the Armed Forces had been anxious to commemorate the event to shed light on "Egypt's pivotal role in preserving security and stability, and in the establishing of human principles regionally and globally."
Edited translation from Al-Masry Al-Youm