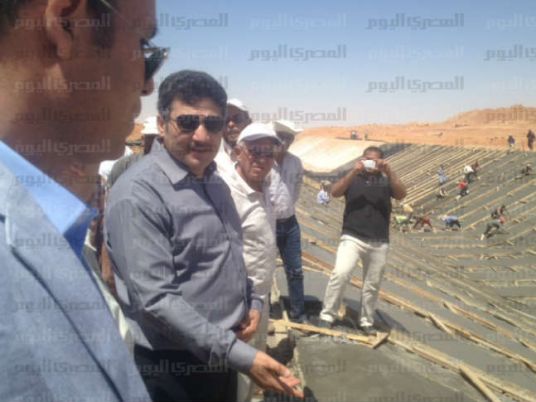 Water Resources and Irrigation Minister Hossam Moghazi will start his visit to Uganda on Tuesday to discuss joint water cooperation projects with Uganda, following the failure of the meeting recently held in Khartoum to agree on disputed points in the studies conducted on the Renaissance Dam.
Egypt, Sudan and Ethiopia failed to agree on disputed points relating to studies conducted on the Ethiopian Renaissance Dam to determine its repercussions on the Nile Basin countries.
Informed sources with the Irrigation Ministry said that Moghazi aims to establish water projects that will contribute to making up for the amount of water Egypt would lose as a result of the construction of the Renaissance Dam.
Egypt is targeting water projects with the south Nile Basin countries including Uganda, Tanzania, Democratic Republic of Kongo, Rwanda, Burundi, and Kenya, the sources added. It is also keen to provide logistical support to the Nile Basin countries, including Uganda, said Moghazi in a statement on Monday.
The Arab Contractors Company is implementing a project in Uganda's Kasese District for the Ugandan Ministry of Environment and Water Resources worth US$5.1 million to limit the effect of floods which have displaced and claimed the lives of many Ugandan people over the past several years, Moghazi mentioned.
The ministry's plan in the coming period will focus on bilateral cooperation between Egypt and the tropical lakes' countries, he said.
Groundwater wells, as part of an Egyptian grant of 75 wells, will be inaugurated soon in areas suffering from water scarcity in Uganda, said Moghazi.
Several dams used to store rainwater will be built by Egypt as part of the grant, he pointed out.
Edited translation from Al-Masry Al-Youm