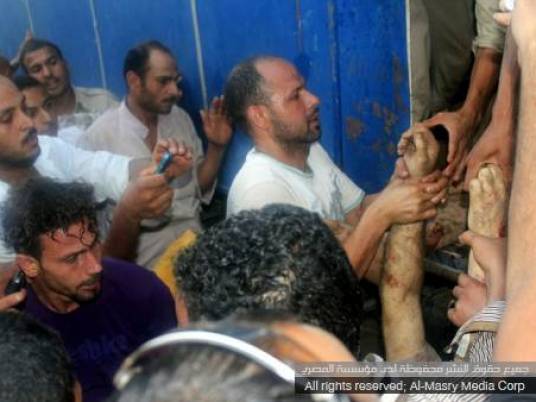 Bahaa Anwar, a spokesperson for the Shia community in Egypt, has demanded that the Muslim Brotherhood and its Freedom and Justice Party (FJP) be dissolved, that its leaders be brought to justice, and that religious parties be banned in the future.
"We will hold a press conference on Monday to further explain our stance," Anwar said.
He added that the Brotherhood is a threat to public security, as its members kill peaceful demonstrators, foment sedition and violence, and disparage Islam. "During the revolution, they broke into prisons with the help of Hamas," he said.
"Their leaders must face these charges," he said, referring to Mohamed Badie, Essam al-Erian, Khairat al-Shater, Mohamed al-Beltagy, Hisham Qandil, and Pakinam al-Sharqawy.
Edited translation from Al-Masry Al-Youm