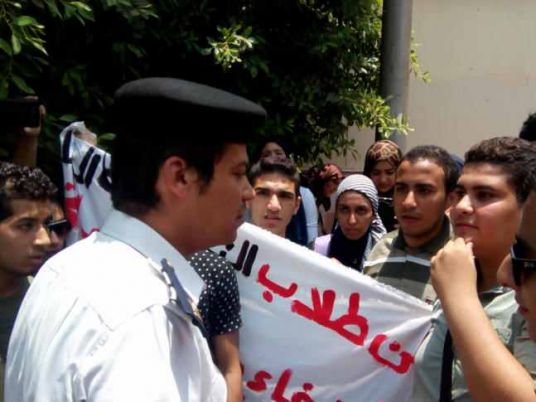 The crisis between Egypt's Student Union and the Higher Education Ministry has escalated since the union called for the dismissal of the higher education minister.
The ministry's decision to annul the Zagazig University elections angered the Student Union as it will force re-elections.
The students' movement issued a statement condemning the decision and the ministry's attempts to intervene with the elections and their results. The statement accused ministry officials of forming a pro-ministry entity of students named The Voice of Egypt's Students to contest the university students' elections.
The statement said the ministry annulled the election because the students who were elected were not part of the ministry's preferred students.
"When the students' will came against the desires of (ministry officials), the higher education minister…attacked the elected students and even threatened to expel them in some cases," the statement read.
The statement called for the dismissal of Higher Education Minister Ashraf el Shihi.
Higher Education Ministry sources said the ministry set the date of re-elections for February 2016, after the mid-year vacation.
The Socialist Popular Alliance Party gave a statement rejecting the annulment of the Student Union elections and called for uniting efforts against official attempts to interfere with the union.
The dissolution of the Student Union is a manifestation of the counter-revolution and the security state, the statement read, adding that the annulment of the elections came because the elected Student Union was made up of opponents to state policies who were going to defend detained students.
The unwise decisions of officials and the government continue in an attempt to muzzle students, said the statement, warning of a "large explosion that will crush everything and everybody".
Edited translation from Al-Masry Al-Youm