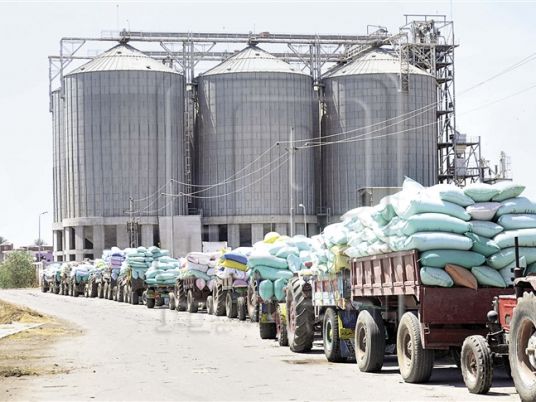 Egypt's new supply minister has sacked the chairman of the Egyptian Holding Company for Silos and Storage and the head of the country's internal trade development agency, the official MENA news agency said on Sunday.
The minister, Major General Mohamed El-Sheikh, said the changes were intended to bring in new blood to develop and drive forward the ministry's companies and departments.
Sheikh was appointed earlier this month after his predecessor Khaled Hanafi stepped down under pressure from parliament, which has launched an investigation into allegations that millions of dollars intended to subsidise farmers were used to purchase more wheat on paper than was found in silos.