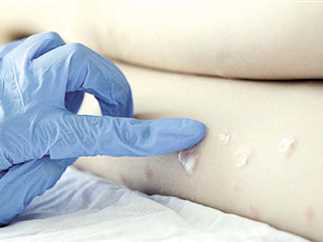 The Ministry of Health and Population in Egypt said that there are no cases of infection or suspected infection with the monkeypox virus have been reported in Egypt so far.
The ministry assured the state is closely following the epidemiological situation worldwide.
Ministry spokesperson Hossam Abdel-Ghaffar said that the symptoms of infection include high temperatures and rashes, and that the reason for the name came from laboratory monkeys in 1958.
Meanwhile, a member of the House of Representatives Ashraf Amin called on the government to take all measures to confront the virus.
The World Health Organization said in a statement that the rare viral disease was reported in about 11 countries, with 80 cases confirmed in addition to 50 others under investigation.
The organization said it is working with affected countries, among others, to expand monitoring to find and support people who may be affected, and provide guidance on how to deal with the disease.
The organization indicated that at least eight countries in Europe were affected by the virus, namely Belgium, France, Germany, Italy, Portugal, Spain, Sweden and the United Kingdom.
"Most of the cases reported so far are mild, and most people recover within a few weeks without treatment, however the disease can be more severe, especially in young children, pregnant women and those with immunodeficiency," said the WHO's regional director for Europe Hans Kluge.