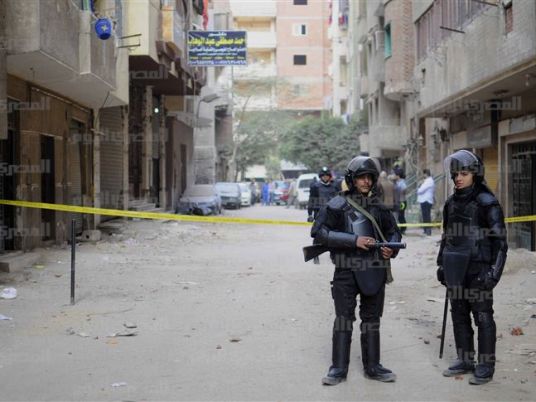 The Egyptian Interior Ministry said on Sunday that its forces killed 12 terrorists in Sixth of October City, Giza, al-Shorouk city, and Cairo as they were planning for hostile attacks aimed at destabilizing the country.
In a statement on Sunday, the Interior Ministry said that seven members of Hasm terrorist group, affiliated with the Muslim Brotherhood, have been killed in a raid in Sixth of October City.
The statement added that the National Security Agency has received information that the leadership of the armed wing of the Muslim Brotherhood abroad has issued directives to its affiliate members to carry out a series of hostile attacks during the coming period to create chaos in the country.
The statement added that the follow-up operations identified members of the terrorist group Hasm as they were using an apartment in Sixth of October City as a hideout. They used the apartment to make the explosive devices for use in militant attacks.
Regarding the Shorouk terrorist cell, police had been notified about members of a terrorist group using a residential apartment as a hotbed and preparing for hostile attacks against state institutions.
Two raids were launched against the terrorist members, who fired at the Police, leading to a firefight that wiped the cell out. Firearms, ammunition, IEDs, and tools and materials used to manufacture IEDs were found in their possession.
Police have registered reports on the two incidents and referred them to the Supreme State Security Prosecution for further investigations.
Edited translation from Al-Masry Al-Youm