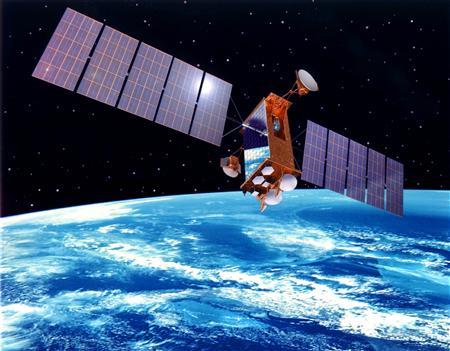 Egyptian Satellite Company "NileSat" on Tuesday signed a contract to manufacture and launch the new satellite "NileSat 301," alongside French aerospace company Thales Alenia Space.
The contract was signed by NileSat head Ahmed Anis and Senior Vice President at Thales Alenia Space Martin Van Schaik.
The new satellite will launch in January 2022, replacing "NileSat 201," which ends in 2028, according to Anis.
The Board of Directors of NileSat approved the selection of Thales Alenia Space to manufacture "NileSat 301" after four other foreign companies submitted bids, he added.
For his part, Schaik said Thales Alenia Space was keen to offer its best in NileSat's bid, stressing his company's commitment to the deadlines and specifications agreed upon with NileSat regarding the manufacture and launch of the new satellite.
The bids were subjected to a lengthy examination and discussion among the members of the manufacturer selection committee in accordance with the technical standards set by NileSat's international consultant.
The consultant helps NileSat to understand the latest specifications in satellite manufacturing around the world, which allows the company to keep abreast of the most recent developments in the field and compete with global companies that launch and broadcast television channels.
The process of developing the new satellite began almost three years ago, Anis pointed out, adding that feasibility and technical studies took about two and a half years.
It will take 25 months to manufacture the satellite at Thales Alenia Space in southern France before it can be launched in late January 2022, Anis added.
NileSat 301 has a default lifespan of 15 years and weighs 4.1 tons, Anis explained while discussing the technical capabilities of the new satellite. New frequencies were also added, which were obtained recently by the company under agreements signed with French company Eutelsat.
The new satellite will expand its coverage, Anis went on to say, noting that in addition to the areas covered by the current satellite, NileSat301 will also cover countries in the south of the continent and along the Nile basin.
This should help to strengthen communication across the African continent in line with the ongoing efforts of political leaders to bolster ties between Egypt and other African nations, according to Anis.
The new satellite will also provide broadband Internet services to cover Egypt and other more remote areas, Anis said, which will come as a boost to infrastructure projects, new urban communities, and oil fields in the eastern Mediterranean, especially the Zohr gas field.
Edited translation from Al-Masry Al-Youm