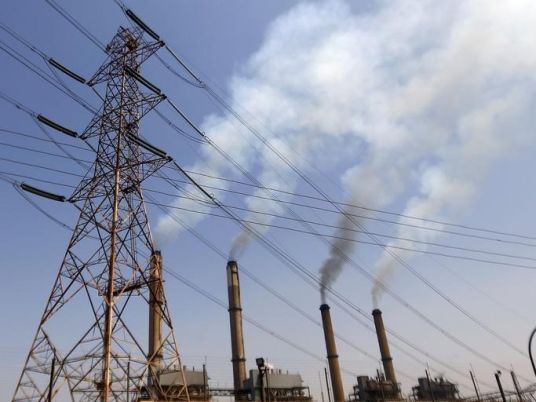 The Ministry of Electricity and Renewable Energy has signed a contract with Siemens Technologies SAE to operate, maintain and manage three massive power plants that were inaugurated in al-Borlos, the Administrative Capital and Beni Suef.
During the signing ceremony, Electricity Minister praised cooperation between Siemens and Egypt's electricity sector.
The minister expressed his hope toward "achieving greater success in the future", in line with Egypt's national energy production plans, and maximizing the reliability and efficiency of power plants so that they can meet the growing demand on energy.
President of the Egyptian Electricity Holding Company Hany Desouky expressed his gratitude at completing cooperation with Siemens, describing the company as Egypt's "partner in success".
Desouky explained that Siemens will operate and carry out maintenance of the three plants through a team from the Egyptian Electricity Holding Company. The team was trained in Germany by Siemens, before being assigned its roles, according to Desouky.
He added that the total value of the three sites is roughly LE2,618,026,986, in addition to 1,765,001,94 Euros in a roughly 8-year contract, excluding the 3-month mobilization period.
During the mobilization period, Siemens will be committed to hiring all of the employees who it trained in Germany. It will also train other Egyptian workers in order to be able to manage the three plants before the end of the 8-year contract, according to Desouky.
The total capacity of the three plants is 14400 megawatts (mw), and each plant includes four modules. Each module operates using the combined-cycle power system with a total capacity of 4800 mw.
Siemens has a long history in Egypt, with the company operating different fields since 1990 including telecommunications and health technology. However, in 2015, the company expanded its work in Egypt when it secured the largest single contract in its history: three gas-fired combined cycle power plants for a total combined capacity of 14.4 gigawatts, aiming to guide Egypt to stability in the field of electricity.
In July, Egyptian President Abdel-Fattah al-Sisi honored Kaeser in his inauguration of the three newly-built power plants, presenting him with an appreciation letter for the company's role in fulfilling such a large project in a short span of time.
Edited translation from Al-Masry Al-Youm.