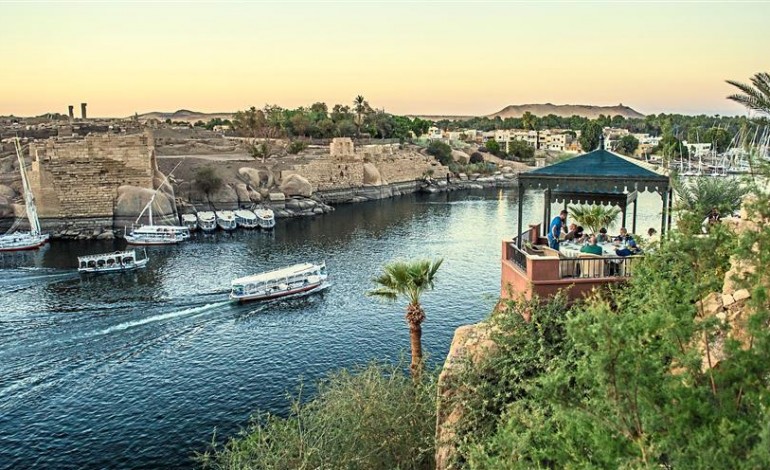 Egypt, Sudan and Ethiopia submitted their final reports on the course of negotiations on the Grand Ethiopian Renaissance Dam (GERD) to South Africa, in preparation for an African Union mini-summit to review contentious points between the three countries on the rules of filling and operating the Ethiopian dam.
The move comes after a marathon session of tripartite negotiations on the dam, which continued for eleven days under the auspices of the African Union and in the presence of water ministers from Egypt, Sudan, and Ethiopia, and other observers.
The negotiations, which started on July 3, included nine major rounds, six of which were part of the technical and legal tracks. Three rounds of separate meetings between observers and the delegations of the three countries also occurred.

According to an official statement issued by the Egyptian Ministry of Irrigation, the technical and legal committees' meetings failed to reach an agreement about remaining points of negotiation, reflecting persistent disagreement on the main issues regarding the filling and operating of the dam.
The mini-summit is scheduled to take place a week, according to Sudanese Minister of Irrigation and Water Resources Yasser Abbas.
Abbas pointed out that there are four or five pending points in the technical track, in addition to three basic points pending in the legal track.

The main pending points in the technical track are related to the daily water discharge that is directed to Sudan's Rosaires Dam.
One of the outstanding points is the filling of the Renaissance Dam in the time of droughts. Another has to do with water discharges in years of prolonged drought. The three parties also disagree on the extent to which the agreement should be binding, and on a dispute settlement mechanism, Abbas added.
Hani Raslan, founder of the Nile Basin Studies Unit at the Al-Ahram Center for Political Studies, said that negotiations on the Renaissance Dam "ended as they began, without any progress on the technical and legal levels," explaining that "Ethiopia was intransigent and lacked the political will to reach an agreement."
Raslan added that "Ethiopia does not want to sign any binding legal document on any agreement reached," pointing out that the African Union will try during the mini-summit to bring the views of the three countries closer together.
Edited translation from Al-Masry Al-Youm