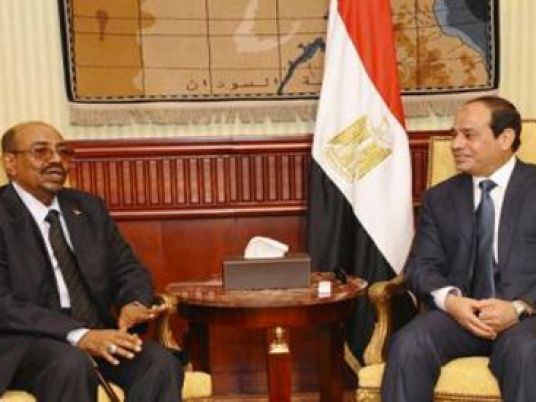 Sudanese capital Khartoum will host the meetings of the Quartet Committee of Sudanese and Egyptian foreign ministers and heads of the intelligence services for the two countries.
Egypt's Ambassador to Khartoum Osama Shaltout said in a statement that the meeting comes within the framework of the political and security consultation between Khartoum and Cairo.
It also comes as a complement to the previous meeting held in Cairo following the meeting between Presidents Omar al-Bashir and Abdel-Fattah al-Sisi, in Ethiopian capital Addis Ababa.
Sudanese newspaper, The Sudan Tribune, said on Sunday that Sisi and his Sudanese counterpart Bashir held a meeting on the sidelines of the African Union summit in Addis Ababa on January, during which they discussed the tension between the two countries and agreed to form a committee to develop a roadmap to ensure relations between Egypt and Sudan is on track.
The Quartet Committee, which included foreign ministers and heads of intelligence services of the two countries, met in February in Cairo and agreed on a number of measures to diffuse tension between the two countries and address outstanding issues.
Edited translation from Al-Masry Al-Youm