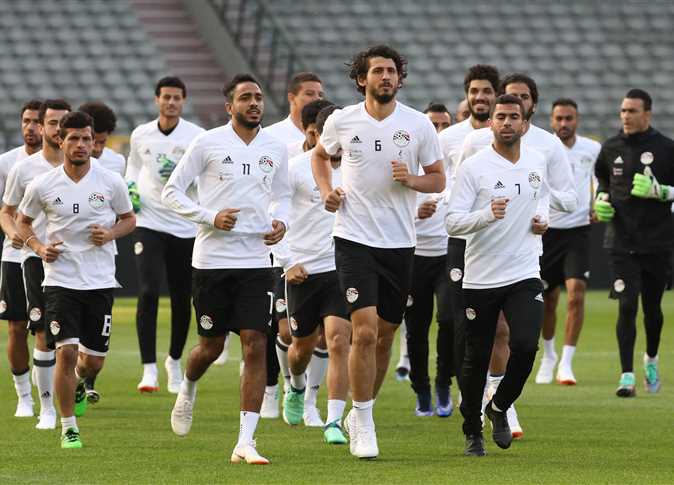 The technical meeting for the friendly match between Egypt and Belgium, held on Wednesday morning at King Baudouin Stadium, resulted in the national team wearing a white shirt, black shorts and white socks and the goalkeeper in a blue outfit.
The Belgian team meanwhile will wear a red outfit, with their goalkeeper in black.
Ehab Lehita, director of the Egyptian national team, said that the technical meeting discussed stopping sale of tickets to the game at 2 pm, with 26,000 of them having been sold so far. He specified that this match is of great media attention, with 150 journalists following it from the stadium.
FIFA has approved the match internationally and The Royal Belgian Football Association has brought in a team of international referees from Greece led by the referee Anastasios Sidiropoulos.
Egypt's football team played 4 friendly matches so far in preparations for 2018 Russia World Cup, which will kick off on June 14.
Egypt lost against Portugal 1-2, and against Greece 0-1. Egypt drew with Kuwait 1-1 and with Colombia 0-0.
Wednesday's friendly match is the last match in Egypt's warmups to the World Cup finals.
Edited translation from Al-Masry Al-Youm