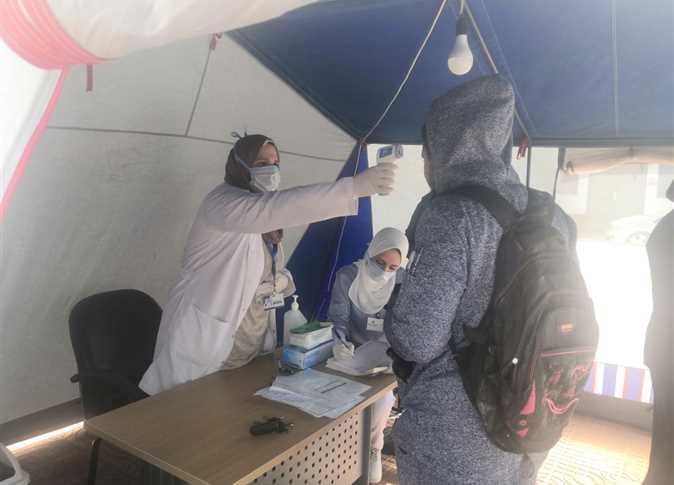 The Egyptian Cabinet approved on Wednesday a draft law to provide a monthly deduction starting July 1 for over a year of one percent in net income for state servants in all sectors and a deduction of a 0.5 percent net income from pensions for pensioners.
The outcome of these deductions will contribute to facing economic repercussions resulting from the coronavirus pandemic.
Exemptions for these deductions apply to those with monthly net incomes that do not exceed LE2,000.
A government statement added that the cabinet may also exempt from deduction those who work in sectors economically impacted by the virus.
The draft law stipulates that the Finance Ministry will establish a special account at the Central Bank of Egypt to which the amounts deducted will be deposited.
President Abdel Fattah al-Sisi  previously announced a LE100 billion comprehensive plan to counter the outbreak and its negative economic consequences, while the Central Bank of Egypt has adopted various measures to cushion the economy as harsh measures are implemented to contain the outbreak.
Egypt on Tuesday confirmed 720 new coronavirus cases, bringing the country's number of confirmed total cases so far to 13,484 while 302 cases left quarantine
The total number of COVID-19 deaths has now reached 659 nationwide, after announcing 14 new deaths.
The newly infected cases are all Egyptian nationals, Health Ministry Spokesperson Khaled Megahed said, adding that the total number of fully-recovered cases rose to 3,742, all of whom have been discharged from isolation hospitals.
A total of 4,275 positive cases have been tested in Egypt, with all results now returned negative.