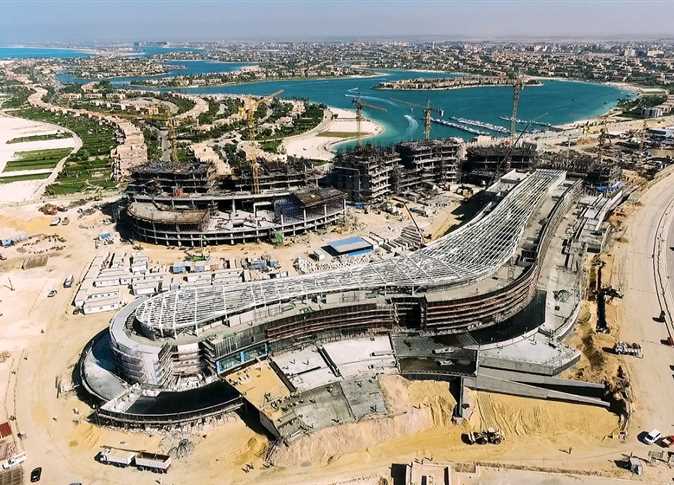 President Abdel Fattah al-Sisi issued a presidential decree to establish four new private universities in Egypt.
These are the King Salman International University, with three headquarters in the cities of al-Tor, Sharm el-Sheikh and Ras Sedr in South Sinai Governorate, as well as the al-Alamein International University in the New al-Alamein City, Matrouh, the Galala University in Suez's Galala City, and finally the New Mansoura University in Daqahlia governorate.
Prime Minister Mostafa Madbouly explained that this move emerged from the political leadership's deep belief in the role of education towards advancing society, building nations and preparing for future challenges.
The government is eager to launch future plans to establish more universities, including private ones, at an international level of standards and quality, Madbouly said, to strike a balance between graduate knowledge and skills and better link the education process with the labor market.
The Minister of Higher Education and Scientific Research Khaled Abdel-Ghaffar explained that private universities offer a set of study programs that meet the current and future needs of the local, regional and international labor market.
Egypt's private universities offer an integrated set of non-traditional study programs, he added, with the King Salman International University offering 54 educational programs, the Galala University offering 66 programs, the New al-Alamein University offering 43 programs, and the New Mansoura University offering 28 educational programs.
These four private universities are not-for-profit, he added, as surplus income is annually re-injected into the university's budget for the following year.
He stated that these universities contribute to providing quality education through advanced educational programs that keep pace with the times, accompanied by an advanced infrastructure allowing modern scientific research to be conducted in priority areas for Egypt and the Arab and African regions.
The aim of these universities is excellence based on both Egyptian and international standards of quality, working to serve society and develop the environment of Egypt's universities, Abdel-Ghaffar explained.
He added that these universities represent a clear vision and are each distinguished in several fields, boasting educational programs designed to meet the current and future needs of the labor market locally, regionally and internationally.
Private universities are managed in an economic way allowing self-financing for all activities, he said, achieving a surplus that is invested in continuous development.
Edited translation from Al-Masry Al-Youm