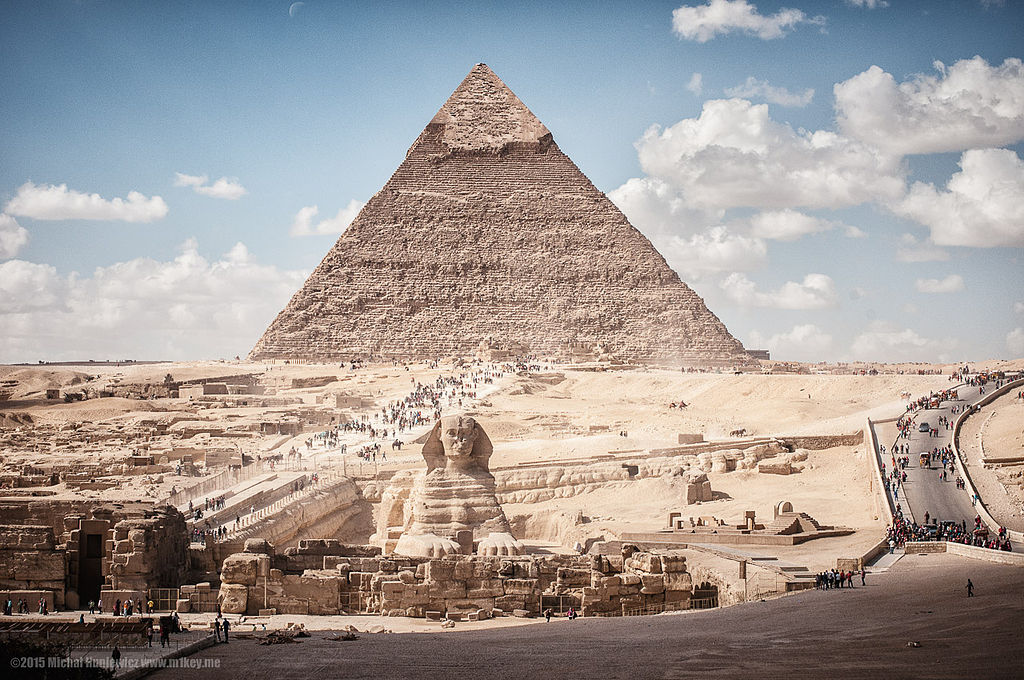 Egypt will hold the Pyramids Half Marathon for the second year in a row, on February 22 at the Giza Pyramids, as part of ongoing efforts to promote tourism to the country's many archaeological sites.
The marathon is organized by TriFactory and sponsored by Yalla Koura and Masrawy Sports, and will be divided into three races of 21 km, 10km, and 6km. 
Last year, the marathon was held at the foot of the pyramids, bringing together 3,600 runners of 77 different nationalities to the iconic tourist destination.
TriFactory is one of the largest organizers of sporting events in Egypt, including marathons, multisport festivals, obstacle races, and exercise camps.
The company was established in 2015 to promote endurance sports in the Egyptian market. It has organized sporting events in Dubai, Abu Dhabi and Morocco, in addition to the Sahl Hasheesh and Azha Endurance Festivals in Egypt.
TriFactory also organized the Aswan Marathon in cooperation with the Magdi Yacoub Heart Foundation, with the proceeds from the race donated to the Aswan Heart Center.
The Pyramids Half Marathon gives runners from all over the globe the opportunity to run at Egypt's most iconic site — the Great Pyramids of Giza. The complex is home two three pyramids — Khufu, Kafre, and Menkaure — while the Great Sphinx lies on the east side of the site.
The event's website promises to take runners "up close and personal to the last remaining Ancient Wonder of the World," adding that each distance is composed of a one-lap route that starts and ends at the Pyramids.