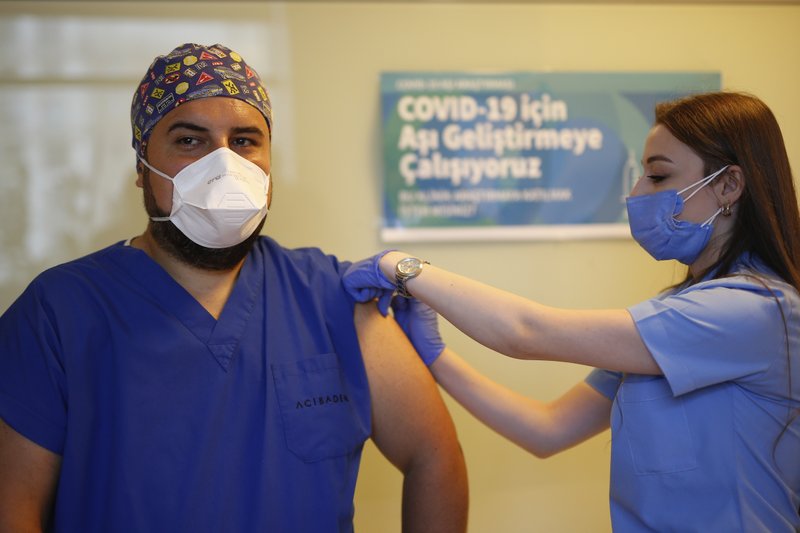 The Health and Population Ministry on Sunday will begin vaccinating medical teams in isolation, chest and fever hospitals with the Chinese vaccine Sinopharm, official ministry sources announced on Friday.
The sources added that these COVID-19 shots are non-mandatory.
Health and Population Minister Hala Zayed assured that Egypt has plenty of available doses, and that the Vaccine Alliance Gavi will supply Egypt with 20 percent of its vaccination needs.
However, Zayed said that the vaccine is not the silver bullet to eradicating the pandemic and that precautionary measures will remain indispensable. She added that there have been problems with vaccine production, with some countries announced that they are unable to vaccinate their citizens.
The Health Ministry announced plans earlier to roll out its vaccination campaign at the beginning of February, beginning with the elderly, healthcare workers, and those with underlying health conditions.
Egypt also launched a website for anyone eager to take the Chinese vaccine for COVID-19. Citizen interested in the vaccine can register on the site and be informed of its availability.
The vaccine will initially be given to medical staff working in isolation and fever hospitals, and will also prioritize elderly citizens with chronic health diseases residing in care homes.
Egypt has already received several doses of the Sinopharm vaccine and is expecting more shipments, the Health Ministry announced. The ministry is also expecting a shipment of Russia's Sputnik-V vaccine.
It signed for 25 million doses of the jab back in September, and will begin clinical trials of the vaccine as soon as it arrives.
Edited translation from Al-Masry Al-Youm