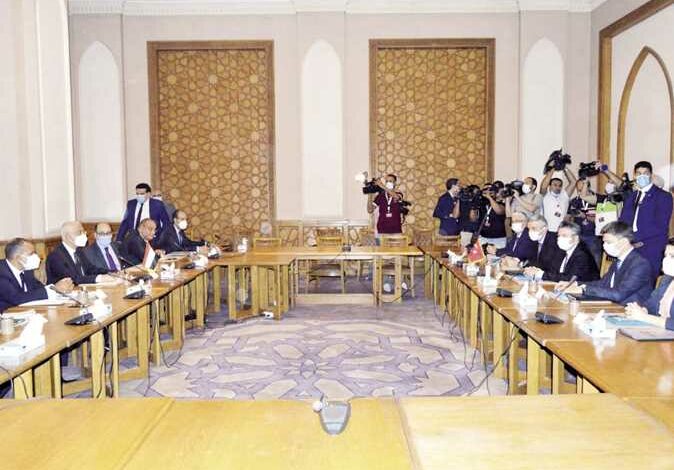 Egyptian Prime Minister Mostafa Madbouly said that diplomatic relations with Turkey may resume this year if outstanding issues are resolved, following recent meetings between the two countries.
During an interview with the American news agency Bloomberg, Madbouly added that the main issue for Egypt is still Turkey's presence in Libya.
He stressed that outside countries should not interfere or influence decision making in Libya, as the Libyans should decide their own future. Madbouly said that Egypt is working with Libya to help them achieve this.
On the recent meetings between Egyptian and Turkish officials, the Prime Minister explained that there have been many steps forward in the past few months, but there still some issues.
"When we are satisfied with solving these issues, that will open the door for more progress," he said.
The second round of consultations between Egypt and Turkey, headed by Deputy Foreign Minister of Egypt Hamdy Sanad Loza and Deputy Foreign Minister of Turkey Sedat Onal was held in Ankara on Tuesday and Wednesday.
The two parties discussed bilateral and regional issues, such as the situation in Libya, Syria, Iraq, Palestine, and the Eastern Mediterranean.
They also agreed to continue meeting and affirmed a mutual desire to make progress in normalizing relations.
The first round of exploratory talks between Egypt and Turkey concluded on May 6, after lasting two days in Cairo.
Turkey's ties with Cairo have been poor since the military overthrew Egypt's first democratically elected president, Mohamed Morsi of the Muslim Brotherhood. Erdogan, whose ruling AK Party is rooted in political Islam, had been a strong supporter of Morsi.
Edited translation from Al-Masry Al-Youm