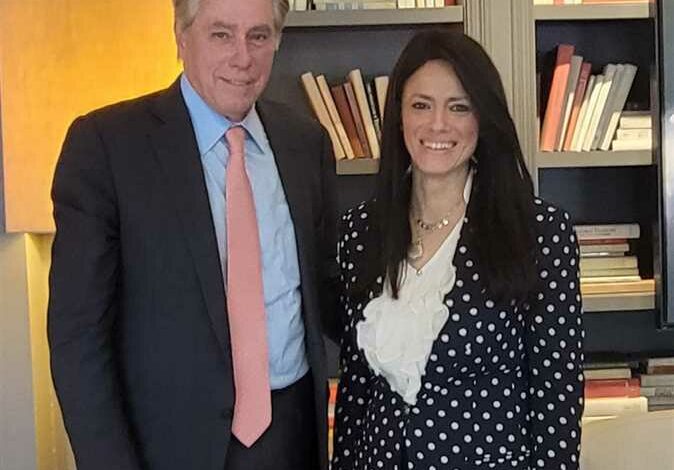 Egypt's Minister of International Cooperation Rania al-Mashat on Saturday met US with David Thorne, the advisor to the US Special Presidential Envoy for Climate John Kerry, to discuss joint cooperation between Egypt and the US in fighting climate change.
The meeting also discussed strengthening joint economic relations, and promising investment opportunities in the Egyptian economy, especially regarding renewable energy.
Mashat referred to Egyptian President Abdel Fattah al-Sisi's decision to increase the volume of energy generated by renewable sources to cover 42 percent of the country's needs by 2035.
They discussed how to benefit from the visit of the delegation of the American Chamber of Commerce in Egypt and the Egyptian American Business Council to the US.
And they further discussed joint cooperation opportunities between Egypt and the US to prepare for a program that increases cooperation between the two countries in climate action – contributing to Egypt's hosting of the COP27 climate summit, in light of the formation of a joint Egyptian-American climate working group.
Mashat participated in the Spring Meetings of the World Bank Group and the International Monetary Fund for the year 2022, which is being held for the first time with the actual participation of world leaders and international institutions, after it was held virtually during 2020-2021 due to the pandemic.