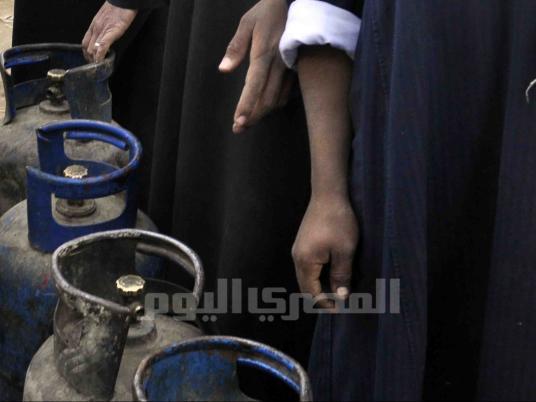 Like its revolution, Egypt's landmark presidential election is not short on humor.
Jokes are found in street conversations, Twitter timelines and elsewhere.
Election day in Egypt has brought a bundle of stereotypical images, which renowned tweep Mostafa Hussein (@moftasa) decided to catalogue.
"A photo of finger with violet ink on its tip. Its owner is smiling in the background out of focus," he wrote. Maged Butter (@magbutter) agreed on the common occurrence of this image and wrote, "Watch out people, a flood of profile pix of pink fingers will hit the fan very soon."
Another tweep responded with his own pitches for stereotypes. "A nun standing after a veiled woman in line or the opposite. A judge assisting a blind man. People putting their ballots in the boxes."
Hussein went on to discuss the common images revealing cross-class participation, through photos of women modestly dressed next to those wearing designer shades in the voting queues.
And of course, a reference to an old woman being assisted by a soldier made it onto tweeps' list of most clichéd images. Not only has it become a stereotypical image during elections time, it is often abhorred by activists who are opposed to the performance of the Supreme Council of the Armed Forces who have ruled the country for the last 15 months.
One tweep relayed a fictional anecdote about SCAF head Field Marshal Hussein Tantawi, while touring polling stations, asking a female voter who she is voting for. "I am with Khaled Ali," she says. "Then stay with him," he responds.
But jokes are not only fictional.
In the Fatma Enan School in the Fifth Settlement, east of Cairo, former Arab League chief and foreign minister under the Mubarak regime Amr Moussa clashed with a voter who accused him of being a remnant of the old regime. "Feloul!" the man shouted. Moussa, known for his diplomatic and composed manner, responded in classic Arabic by saying, "This is an inaccurate description of who I am."
In Giza, Egypt Independent's reporter asked a voter why he chose to vote for former Prime Minister Ahmad Shafiq. Islam Khalil, who composes lyrics for shaaby singer Shaaban Abdel-Rehim, popularly known as Shaabollah, chuckled, "Shaabollah is voting Moussa so I'll vote Shafiq. That way we've got all bases covered."
Bitter jokes have been made about what is perceived as bad politics by Egyptian reform leader and former presidential candidate Mohamed ElBaradei, who has reportedly left the country. "You can measure the magnitude of a political event by how far ElBaradei is from Egypt," wrote a tweep.
Humor is also the space where cynics can revel. Mahmoud al-Lozy wrote, "I have every intention of dipping my middle finger in the bottle of permanent ink at the polling station…" Sure enough, he shortly posted a photo of himself raising a blue middle finger.