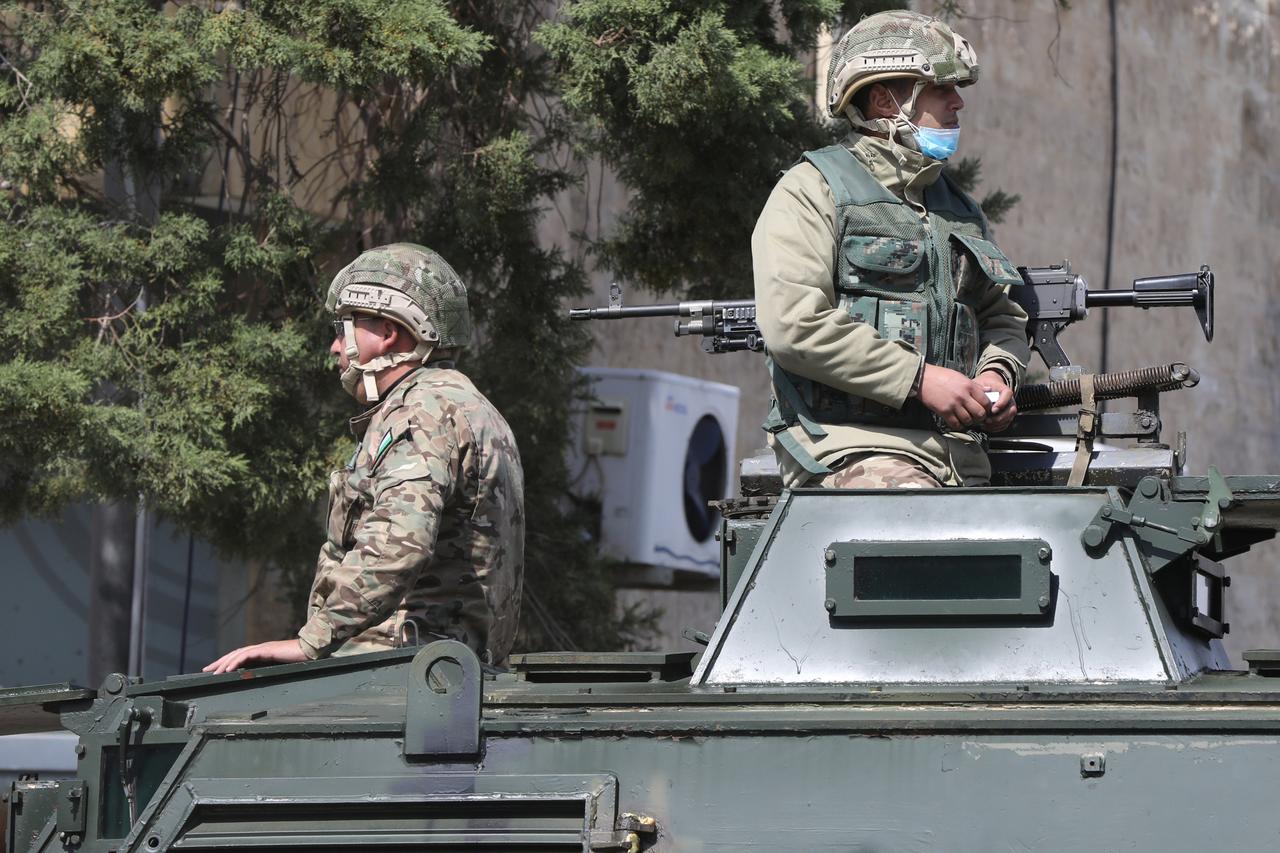 A report published by CNN compared Egypt and Turkey military based on the latest statistics for 2021 from the website Global Firepower, an organization specialized  in military rankings.
Global Fire Power in February released its annual review, ranking the world's countries in terms of military power. Egypt in 2021 fell from 9th place to 13th, while Turkey held on to 11th place for a second year.
General Classification:
The Egyptian army ranks 13th on the list of the most powerful armies in the world, while its Turkish counterpart ranks 11th out of 139 countries.
Manpower:
Egypt outranked Turkey in this aspect, coming it at 14th, with a population of 104,124, of whom approximately 43 million are available. Turkey is 18th in the world, with a population of 82,017, of whom approximately 41 million are available.
Number of active soldiers:
Egypt has 450,000 active soldiers, while Turkey has 355,000. Egypt came in 11th this year and Turkey at 15th.
Air Power:
At 1,056, Turkey has just three more military aircrafts than Egypt, the index reported.
Air Force fighters:
The Egyptian Air Force ranks 12th in the world with 250 fighters, outperforming its Turkish counterpart, which ranks 15th in the world with 206 fighters.
Attack aircrafts:
The Egyptian Air Force is ranked 8th in the world with about 88 attack aircrafts, a clear advance over Turkey, which came in at 66th in this category.
Helicopters:
Turkey has 471 military helicopters, coming in at 7th place in the world, while Egypt has 304, taking 12th place.
Combat Tanks:
The Egyptian army ranks 6th in the world in this aspect, with 3,735 tanks. Turkey comes in at 9th with 3,045. 
Armored vehicles:
Turkey (6th place) outranks Egypt (8th place) in this aspect, with 11,630 armored vehicles. Egypt has 11,000.
Naval strength:
Egypt ranks 7th in the world, as its naval fleet includes nearly 316 naval vessels, including eight submarines, 50 patrol ships, nine frigates, seven corvettes and 23 vessels specialized in mines. Turkey ranks 20th, possessing 149 marine vessels, including 12 submarines, 16 frigates, ten corvettes, 35 patrol ships, and 11 mine-specialized vessels.
Defense budget:
Egypt is ranks 29th in the world with a defense budget of US$10 billion, a marked lag behind Turkey, which has a defense budget of about US$17,300 billion annually (16th place).
Global Firepower pulls its data from multiple sources, including the CIA World Factbook and the World Directory of Modern Military Aircraft.