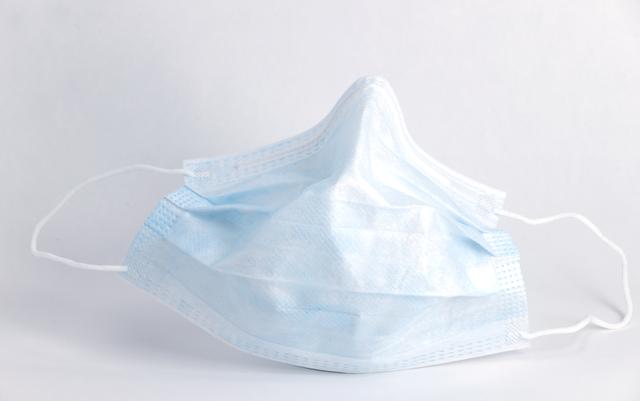 Egypt's locally manufactured masks will not be exported unless the local market's needs are covered first, Minister of Trade and Industry Nevin Gamei said on Wednesday.
She stressed the ministry's desire to provide citizens with high-quality masks made of fabric at appropriate prices, in accordance with the state's plan to coexist with the novel coronavirus scheduled to start mid-June.
Her remarks came during an expanded meeting held by Gamei with representatives of the textile and garment industry sector and the Ministry of Health to discuss the plan to manufacture the fabric masks and utilize existing textile factories.
The meeting saw Gamei agree with textile and garment industry sector representatives to begin the immediate manufacture of the required cloth mask quantities to meet the needs of the education ministries first, ensuring masks will be ready for students by their end-of-year exams.
By the next stage, masks will be provided to everyone in conjunction with the state's plan to gradually re-allow some activities that had been suspended for months.
Gamei said that the ministries of trade and health have adopted requirements and specifications for the masks before production beings, thereby ensuring the highest protection rates, ease of use for more than once, and appropriate costs.
Representatives from the spinning, textiles and ready-made clothes sector stressed their readiness to meet government needs, in accordance with the requirements of the ministries of health and industry.
According to the representatives the raw materials for manufacturing are available and the workforce is ready at factories, thus ensuring increased production rates.
Egypt's Ministry of Health announced on Thursday that it will implement its "coexistence plan" to deal with the coronavirus pandemic in three stages.
The first stage, the ministry said, will be implemented immediately, while the second phase will be implemented 28 days after the start of the first phase.
The third stage, which will begin 28 days after the start of the second stage, will include measures to mitigate the pandemic and will end with the World Health Organization's announcement that the global risk of the pandemic has decreased to a low level.
The second stage includes a series of general procedures like checking all people prior to entering public facilities such as metro and train stations, obliging everyone to wear masks when leaving their homes, obliging business owners and malls to place sanitizers at their doors, and ordering all commercial establishments to reduce the number of customers on their premises at any given time.
Cinemas, theaters, cafes, and entertainment venues will remain closed during this stage.
The third stage includes a commitment to maintaining good ventilation and prevent any kind of crowding.
Edited translation from Al-Masry Al-Youm