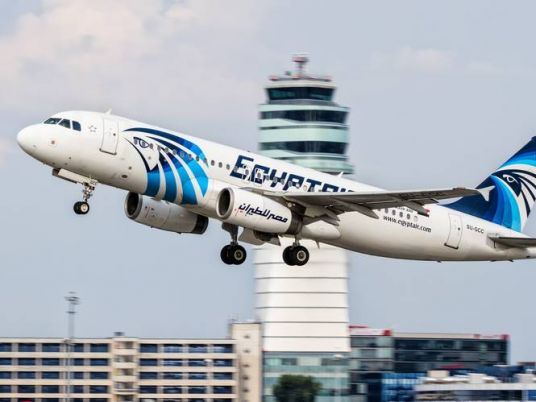 EgyptAir Holding Company Chairman Mohamed Roshdy Zakaria announced Saturday that aircraft occupancy rates are at 75 percent since flights resumed in the beginning of July.
In a phone-call with the private Sada al-Balad satellite channel, Zakaria stated that there are 20 to 25 flights daily.
Reservations began about 10 days before flights resumed flights, with Zakaria pointing out that the Cairo Airport had not received tourist flights yet.
EgyptAir returned to the sky on the first of July after a nearly three months halt as part of the country's precautionary measures to curb the spread of the coronavirus.
The company said that flights would resume gradually starting July 1 to Abu Dhabi, Addis Ababa, Amsterdam, Athens, Bahrain, Beirut, Berlin, Brussels, Budapest, Dubai, Erbil, Frankfurt, Istanbul, Tunis, Juba, London, Milan, Munich, New York, Paris, Rome, Sharjah, Toronto, Vienna, Washington.
On July 8, flights would resume to Copenhagen, Guangzhou, Geneva, and Larnaca, and to Barcelona, Dar Elsalaam, and Madrid starting from July 15.
EgyptAir said that the rest of the destinations to be announced successively according to regulations from the authorities of each country.