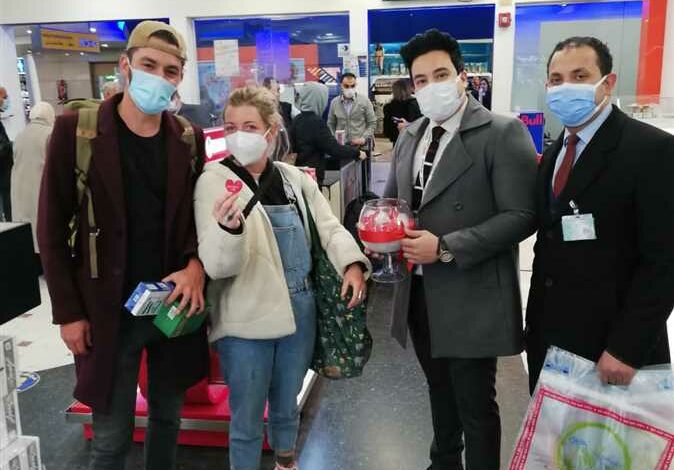 EgyptAir celebrated Valentine's Day by giving customers traveling from Terminals 2 and 3 at Cairo International Airport roses and souvenirs.
EgyptAir offered a 25 percent discount on most of its international flights to and from Egypt, coinciding with the mid-year vacations, and on the occasion of Valentine's Day.
The company also offered a 35 percent discount on its international network of travelers, through Cairo, when purchasing tickets during February,provided that travel will be from February 1 to March 31, and return flights until April 14.
Karnak tourism sector at EgyptAir Airlines launched various entertainment programs, including flight, accommodation and without, in order to visit tourist cities inside and outside Egypt.