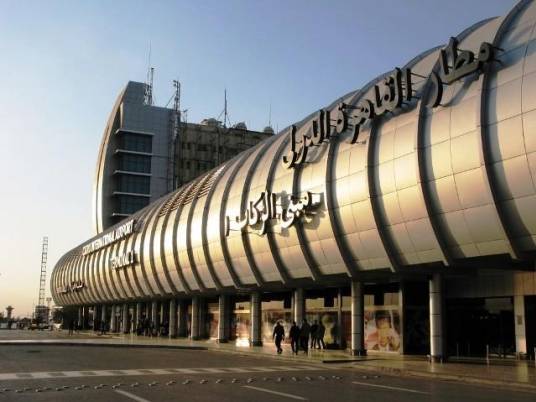 Flights departing via Egypt's EgyptAir flag-carrier to Doha from Cairo International Airport were delayed on Monday, following an announcement by Egypt, Saudi Arabia, Bahrain and UAE that they are severing diplomatic ties with Qatar.
"EgyptAir announced a delay in the flight to Doha expected to depart at 7.35 am on Monday, before a final decision on air communication between Cairo and the capital of Qatar," the company said on Monday morning, pointing out that they are still waiting for further instructions.
Egypt's Civil Aviation authority said that it has not yet received instructions to stop traffic or continue to work, and that delays in flights between Egypt Air and Qatar Airways are awaiting clarification of the general attitude of the political leadership, Hani al-Adawi, head of the civil aviation authority said on Monday.
Egypt announced the closure of its airspace and seaports for all Qatari transportation to protect its national security, the foreign ministry said in a statement.
Egypt's Minister of Immigration and Egyptian Expatriate Affairs, Nabila Makram Ebeid, affirmed on Monday that Egyptians can return from Doha to Cairo through other available flights from countries that have not cut their ties with Qatar.
Saudi Arabia, Egypt, the United Arab Emirates and Bahrain cut off their ties with Qatar on Monday, accusing it of supporting terrorism and opening up the worst rift between them in years.
Saudi Arabian Airlines has also suspended all flights to Qatar, it said on its official Twitter account on Monday, without providing further details.
Other airlines including Fly Dubai, Emirates, Etihad Airways and Air Arabia have also announced similar moves, while Qatar Airways has announced it is suspending all flights to Saudi Arabia.
FlyDubai said on Monday it would suspend flights to and from Doha starting Tuesday "after the United Arab Emirates cut diplomatic ties with Qatar."
"Starting Tuesday, June 6, 2017, all FlyDubai flights between Dubai and Doha will be suspended," the statement said.
The Dubai-based airline Emirates said it is suspending flights starting Tuesday to Qatar amid a "growing diplomatic rift".
Etihad airlines said on its website that its last flights "until further notice" would also leave early Tuesday morning. Etihad gave no reasons for the decision. It is the flag carrier of the United Arab Emirates.
The announcements also included the countries cutting off all air, land and sea links with Qatar within 24 hours and giving Qatari visitors 14 days to exit. Qatari diplomats were given 48 hours to exit.
The three gulf countries also announced they would not allow their citizens to visit or transit through Qatar and that Qatari flights would not be able to pass through their airspaces.
Qatar responded that there is "no legitimate justification" for four Arab nations cutting off diplomatic ties. It said that the decision is a "violation of its sovereignty", vowing to its citizens it won't affect them.
Qatar's Foreign Affairs Ministry released the statement Monday, hours after Bahrain, Egypt, Saudi Arabia and the United Arab Emirates announced they would be cutting ties.