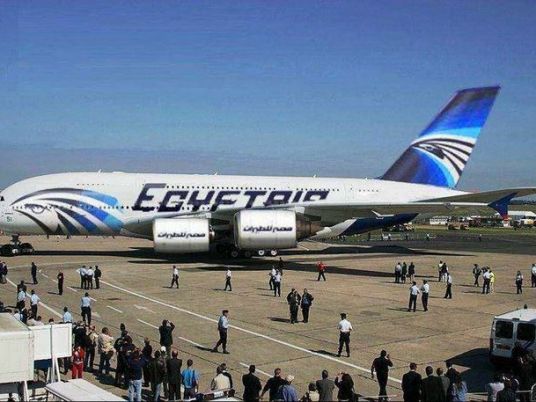 EgyptAir is to offer ticket discounts of up to 50 percent for both domestic and international flights between May 23 and August 1.
The promotional offer was announced by Safwat Mesallam, chairman of EgyptAir Holding Company, who said the offer was planned to coincide with the summer vacations.
Messallem said the company currently provides 50 flights per day, 38 international and 12 domestic, on average, with plans to increase capacity to 108 flights.
The announcement of ticket discounts comes on day after the company announced the resumption of its normal flight schedule after industrial action by pilots resulted in severe disruption to flights over a four-day period.
Forty flights were cancelled or delayed when the company's pilots went on strike to demand higher wages.
EgyptAir announced that it had agreed to a 40 percent increase in pilot salaries, along with salary increases for staff in all areas of operations.
Pilots and other staff at EgyptAir have held industrial action several times in recent years, as the national carrier and the aviation industry in general continue to suffer due to political unrest, terrorism and a loss of tourism revenue.
In September 2012, EgyptAir cabin crew went on strike to demand better working conditions. Then in June 2013, EgyptAir pilots went on strike to demand pay raises and more benefits, causing some cancellations. In May of 2015, pilots threatened to resign over company rules that said pilots could fly for up to 14 hours per day, a rule that pilots said was illegal.
EgyptAir is a member of the Star Alliance and services more than 75 desinations in the MENA region, Africa, Asia, Europe and the Americas.
Edited translation from MENA