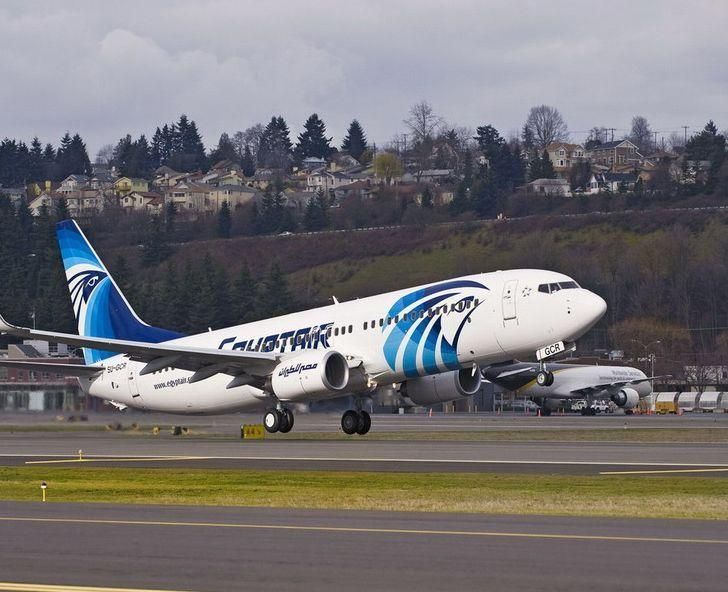 EgyptAir announced that it will be providing a new feature to its customers.
Making trips on board its planes more more enjoyable and comfortable, Amr Aboul Enein, Chairman of the Board of Directors of EgyptAir Holding, said.
EgyptAir launched new Wi-Fi packages that suit all travelers' needs and that are in line with the duration of each flight, whether short, medium or long-range, he added.
The company provided a welcome internet package free of charge to all customers on EgyptAir's fleet of Airbus A320Neo, A220-300 and Boeing 787-9 "Dreamliner" models.
The company has launched a new campaign entitled "Stay in Touch With Those You Love" to promote internet services on the company's various flights.
This subsequently allows the use of mobile phones on board, Amr Nabil, Chairman of the Board of Directors of EgyptAir Airlines, stated.
The company will provide the on-board internet packages starting from US$6 for short trips, $11 for medium trips, and $20 for long trips so that customers can stay in touch with their families and businesses at any time, he added.
Nabil said EgyptAir's launch of this campaign comes in line with the company's current strategy to develop its various technological services provided to customers, as well as EgyptAir's keenness to provide various services, benefits and facilities to travelers on its various flights.