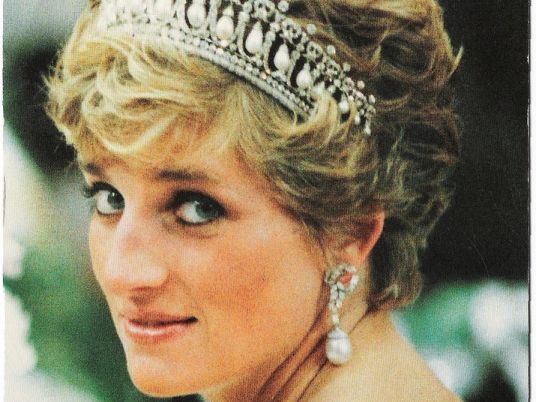 British-Egyptian actor Khalid Abdalla will portray "Dodi al-Fayed" in the fifth season of "The Crown".
Fayed was killed with Princess Diana in a car accident in 1997.
Who is Khalid Abdalla?
Born to Egyptian parents who immigrated to the UK before his birth, Abdalla was educated at Kings College, an independent school for males in Wimbledon. Among his colleagues were actor Ben Barnes and comedian Tom Basden.
He became interested in acting after participating in the burgeoning drama scene at his school.
Abdalla went on to act in several acclaimed films including "The Kite Runner" and "Green Zone" with Matt Damon, in addition to the starring role in the "United 93" directed by Paul Greengrass, an Oscar-nominated and BAFTA-winning film for 2006.
The cast of the fifth season of "The Crown"
Australian actress Elizabeth Debicki will play Princess Diana, replacing Emma Corinn, who played the young princess in the fourth season.
Prince Charles will be portrayed by Dominic West in the fifth and sixth seasons, succeeding Josh O'Connor, who won an Emmy award on Sunday for his role.
Palestinian actor Salim Daw will embody the billionaire and former owner of Harrods, Mohamed al-Fayed, Dodi's father, according to Variety magazine.
The new season of the series, presented on Netflix, centers on the last months of Princess Diana's life and her relationship with Fayed which ended in their tragic death.
The producers of "The Crown" have so far declined to say whether the death itself will be shown on screen.
The events of season four ended in the late 1980s, and season five will follow the royal family through the 1990s and likely cover the Queen's so-called "horrific year" in 1992, in which three of her four children were separated from their partners and Windsor Castle caught fire.
Diana became even more of a hot topic in 1995 following a controversial interview with Martin Bashir, the BBC's correspondent, about her relationship with Charles. She referred to the presence of "three people" in her marriage, in reference to Charles's mistress and now wife, Camilla Parker Bowles.