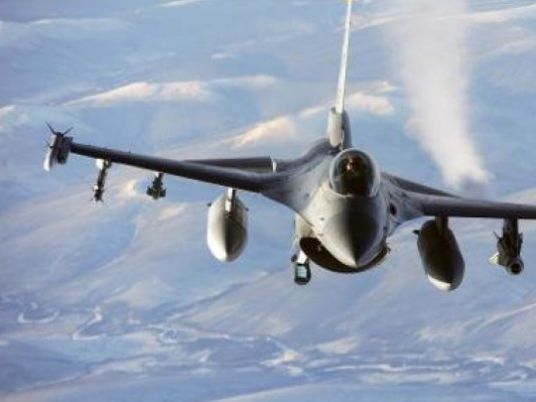 The Egyptian Air Force has re-positioned aircraft of various models and from various military bases to participate in the Qader 2020 military drills.
A statement from the Egyptian Armed Forces on Monday said that the Air Force implemented reconnaissance exercises and provided fire assistance to units participating with the Air Defense Forces, as well as assisting the Navy during to secure economic interests in a drill on operation areas of the Red Sea and the Mediterranean Sea.
The Air Force provided air protection for the Egyptian forces and vital targets during the drills, assisting in fighting activities of the main branches and tactical formations, and implementing air monitoring tasks for the borders.
The Air Force also participated in strategic transport work for commandos forces and in operations for the airborne paratroopers. They further provided air assistance in drills for targeting terrorist outposts in all directions, in cooperation with tactical formations preparing to implement medical evacuation tasks, and search and rescue.
The Western Military Region also carried out a number of operations along the land and coastal borders in cooperation with the main branches of the armed forces and the border guards.
Paratroopers carried out a number of training activities, transporting paratrooper battalions by planes of various models, implementing airborne operation for a paratrooper unit by helicopters – entrusting them with the task of eliminating hostile elements and securing landing areas to meet with friendly forces.
The Border Guards also cooperated with the Air Force in drills for securing Egypt's borders and coasts, alongside implementing drills which included thwarting an illegal immigration attempt across the Mediterranean coast and thwarting infiltration and smuggling attempts across the western land border line.
Edited translation from Al-Masry Al-Youm