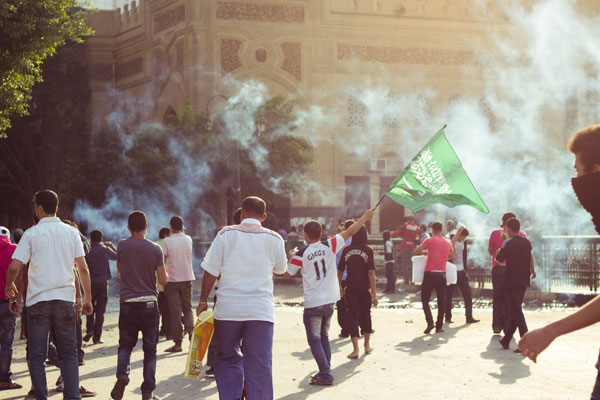 Egypt's ambassador in Washington, Mohamed Tawfiq, said that any threat to cut off US aid to Egypt is only an "election issue."
The ambassador said in interview Sunday evening with the privately owned satellite channel Al-Hayat that military aid to Egypt is worth US$1.3 billion, in addition to $250 million of economic aid.
"This aid serves the interests of America in the region. In addition, the success of the democratic experiment in Egypt will achieve the strategic interests of the United States," he added.
Interviewed via satellite from Washington, the ambassador said Egyptian-American relations are "important for the two parties," and this will continue in the future, although violence outside the US Embassy in Cairo has created some concern for American citizens.
Press reports had previously said a number of US lawmakers have threatened to cut off aid to Arab countries where embassies were stormed in protest of the film produced in the US, which many consider insulting to the Prophet Mohamed.
Tawfiq said the American street has been upset by the attack on US embassies in Arab countries, but the Egyptian-American relationship is strategic and is not experiencing any tension.
"The Egyptian government stressed from the first moment securing the US Embassy in Cairo, and this happened already," he said.
He added that the Egyptian Embassy has spoken with the US State Department about the offensive film from the first moment of unrest. They "understood the situation and Google has been addressed to delete the movie, and this happened already in some countries. We continue to take litigation action and act according to the general international rules regarding contempt of religion."
Regarding the phone call between US President Barack Obama and Egyptian President Mohamed Morsy, the ambassador stressed that it was "friendly," and that the US is "trying to support the renaissance and democracy in Egypt."
Edited translation from Al-Masry Al-Youm