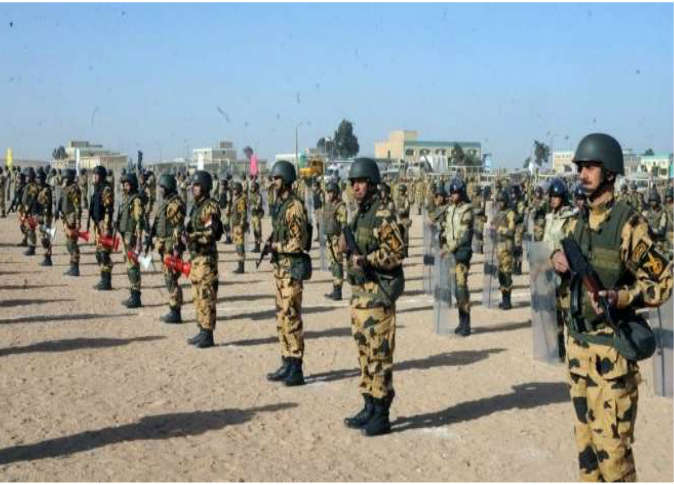 The Egyptian army has ranked as the 18th strongest army worldwide on the Global Power Fire list.
The US army ranked first, followed by the Russian, Chinese, Indian, British, French, Japanese, South Korean and Israeli armies respectively. The Egyptian Army ranked between Pakistan and Poland, in descending order.
According to report estimates, the Egyptian army is in possession of 4,487 tanks, 9,646 armored vehicles, 863 fighter aircrafts and 200 helicopters. The Navy possesses 221 military vessels, including four submarines.
But military expert Abdel Moneim Saeed told Al-Masry Al-Youm that the ranking might be inaccurate.
Following recent deals on Rafale aircrafts and French Mistral aircraft carriers, Saeed estimated that the Egyptian army should now rank in fifth or sixth place on the list. He also accredited this to the army's combat efficiency and readiness.
The Egyptian army has the largest naval force of the African continent and the Middle East, said adviser to the Army Command and Staff College Major General Mohamed Shahawy.
He pointed out that the Egyptian navy is five times larger than Israel's naval and air defense forces.
Recent joint military training between the Egyptian army and other countries facilitated an exchange of information and experience, plus, it raised the level of the army's readiness and efficiency, he added.
The assessment criteria differ from one military center to another, said Major General Mohamed Ghabrawy, adviser to Nasser Military Academy. Some centers factor training into their assessments, while others do not.
The Egyptian armed forces preceded the armies of Turkey, Iran, Saudi Arabia, Germany and Italy by a wide margin in the rankings, a point for Egyptians to be proud of, Ghabrawy asserted.
According to the GPF website, the report provides an analytical display of data concerning world military powers. 126 countries are listed according to their military strength in the list.
Nuclear weapons are not taken into account, the GPF website states.