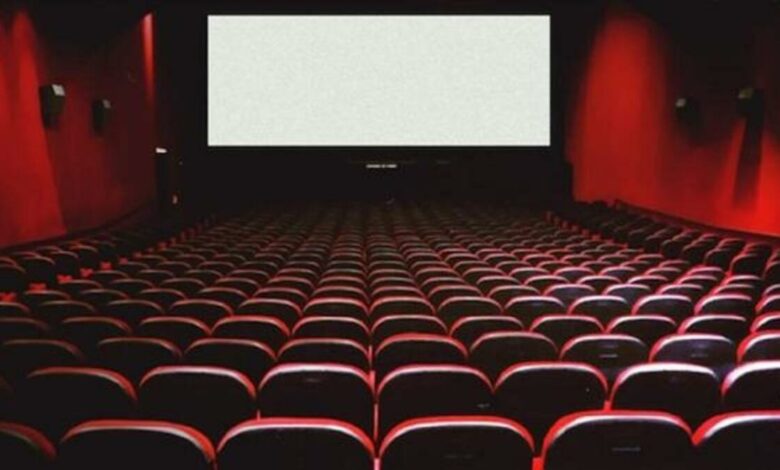 The Egyptian box office recovered on Tuesday, the first day of Eid al-Adha, recording a total of LE5.9 million in revenue.
"Al-Arif" starring Ahmed Ezz, Ahmed Fahmy, Mostafa Khater, Mahmoud Hemida, Carmen Basibes, Ahmed Khaled Saleh, and Hazem Ehab, came in first.
A number of cameo appearances are made in this film, most notably that of Mohamed Mamdouh. The movie is written by Mohamed Sayed Bashir and directed by Ahmed Alaa al-Deeb.
"Al-Baad La Yazhab lel Maazoun Maretain" (Some do not go to the Maazoun twice) movie ranked second with revenues of LE470,000. The movie is starring Karim Abdel Aziz, Dina al-Sherbiny, Maged al-Kedwany, Bayoumy Fouad and a number of guests of honor, including Ahmed Fahmy, Amr Abdel Gelil, Nesreen Amin and others.
It is written by Ayman Wattar and directed by Ahmed al-Gendy. In the movie, star Karim Abdel Aziz embodies more than one character, including a media character who discusses many issues related to married couples in a comic framework.
The movie "Mesh Anna" (Not Me) earned LE1.2 million on Tuesday. Its story revolves around a psychological condition that afflicts Hassan (Tamer Hosni), who has a very strong relation with his sick mother (Sawsan Badr).
During the movie, Hassan is always keen to sit with his mother as long as possible to take care of her, as she is the focus of his life.
The movie is starring Tamer Hosni, al-Kedwany, Sawsan Badr, Hala Shiha and others. The script and dialogue are written by Tamer Hosni, and the movie is directed by Sarah Wafik.
Ramiz Galal's "Ahmed Notre Dame" recorded LE21,000 in revenues. It is starring Ramiz Galal, Ghada Adel, Bayoumy Fouad, Hamdy al-Mirghany, written by Loay al-Sayed, and directed by Mahmoud Karim.
"Mama is pregnant", written by Louay al-Sayed, directed by Mahmoud Karim, starring Laila Elwi, Bayoumy Fouad, Hamdy al-Mirghany, Mohamed Salam, Nancy Salah, Hoda al-Etriby, Sherif Desouky, Hoda Magd, Samy Maghawry, Badria Tolba and Sarah Abdel Rahman, recorded LE3,562.
And finally "Dido" recorded LE5,840. This movie is starring Karim Fahmy, Mohamed Tharwat, Hoda al-Mufti, Bayoumy Fouad, Hamdy al-Mirghany, Ahmed Fathy, written by Karim Fahmy and directed by Amr Salah.
Edited translation from Al-Masry Al-Youm