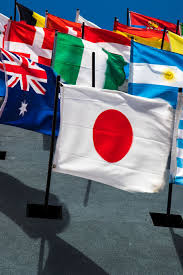 The Tourism Committee of the Egyptian Businessmen Association held a public symposium with the Japanese ambassador to Cairo, Oka Hiroshi, to discuss developing economic relations between Egypt and Japan and to increase the flow of Japanese tourists following the opening of the direct airline between Cairo and Tokyo.
Joint cooperation between Egypt and Japan is important for the advancement of the industrial sector, the Secretary-General and Chairman of the association's Industry and Scientific Research Committee Magd Eddin al-Manzalawy said.

He added that it will also boost the transfer and localization of advanced technologies in production and in the fields of research and development to Egypt.
Egypt has many joint investment opportunities in free investment zones, especially the Suez Canal Economic Zone, which will serve to attract Japanese capital and investments.
Following interest in attracting more incoming air traffic and developing economic and trade relations with Japan, EgyptAir will begin operating a direct flight between Cairo and Tokyo, starting September 28, the head of the Commercial Sector at EgyptAir Amr Adawy said.

EgyptAir recently launched a number of new routes in Asia, Europe and North America, including the New Delhi route in August, Adawy added, with the company aiming to double the number of flights and destinations in Japan by October.
Boosting tourism
The Egyptian Tourism Promotion Authority is making great efforts to promote Egyptian tourist destinations inside Japan, said the head of the central administration of the domestic and foreign tourism offices at the Egyptian Tourism Promotion Authority Mohamed Salama.

Salama pointed out that the international tour of famed Egyptologist Zahi Hawass to Japan and other countries will aid in promoting tourism.

The number of Japanese tourists in Egypt in 2010 was estimated at 100,000 tourists, he explained, and with the reopening of EgyptAir's direct flight line and the opening of the Grand Egyptian Museum the number is expected to rise even further.

The Vice Chairman of the Association's Tourism and Civil Aviation Committee, Mohamed Montaser announced that Egypt targets 30 million tourists by 2030, and that tourist traffic Egypt has returned in good numbers with 15 million tourists targeted this year.
Montaser explained that to accommodate the targeted numbers of tourists, Egypt needs to double the number of hotel rooms to reach 50,000 rooms annually for the next four years.
This represents an opportunity for joint cooperation and to attract foreign investments in the hotel sector, as well as in the tourist transportation sector, he added.