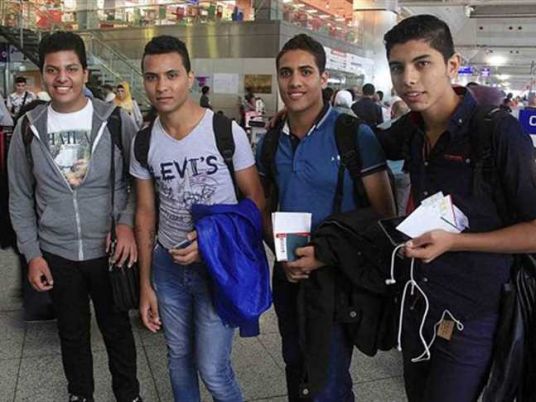 Four Egyptian Christian teenagers who had been sentenced to prison over contempt of Islam traveled to Switzerland on Thursday seeking asylum, according to Insight Magazine.
In an interview with the
Morning Star News
website, the four teenagers said they fled Egypt in April 2016 and resided in Istanbul, Turkey, until Thursday. They said that two weeks ago they were granted a humanitarian visa "under special circumstances" to Switzerland.
The four teenagers — Shehata Clinton Faragalla (18), Albair Shehata (17), Muller Yassa (17), and Bassem Younan (17) — were sentenced to five years in prison on February 25, 2016. They were found guilty of violation of Article 98 of the Egyptian Penal Code which criminalizes the defemation of a heavenly religion.
The four Christian teenagers were seen in a 32-second video mocking Muslim prayers. The video was filmed by their teacher Gad Younan, according to government investigators.
"The video was filmed on a mobile phone in January 2015 when the three teenagers who were sentenced to five years were aged between 15 and 17. In the video, one teenager can be seen kneeling on the ground and reciting Muslim prayers while others stand behind him, laughing," according to AFP.
"Later one of them is seen making a sign with his thumb to indicate the beheading of the one who is kneeling."
The video was widely circulated in the Upper Egyptian village of Al-Nasereya, where the teenagers formerly resided, upon which Muslims filed a legal complaint against them.
On April 8, an angry group of Muslims attacked the houses of the families of the four Christians. Riots continued for three days between Muslims and Copts in the village, after which the four teenagers were arrested.
They were released pending investigation by the prosecutor, and managed to escape to Istanbul.
Shehata told Morning Star News that they had been the victims of injustice but were now planning to make a new life for themselves in Switzerland
Shehata said the video was just a joke and did not justify a prison sentence.