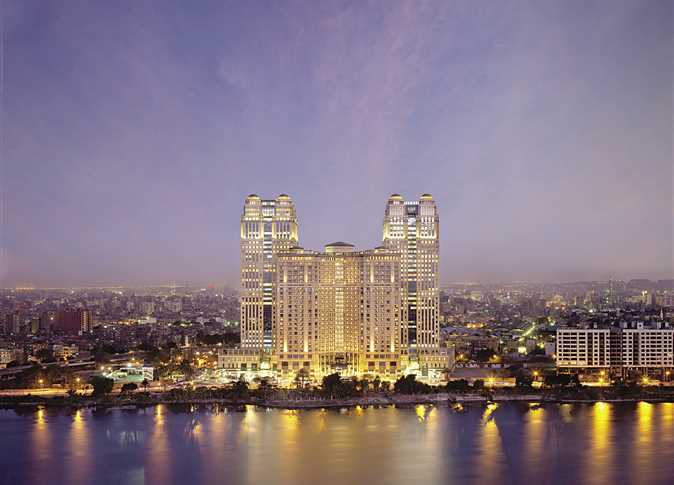 The former coach of Enppi Club Helmy Toulan has spoken out for the first time on the suspected involvement of his son, Ahmed, in the Fairmont rape case.
During an interview with the privately-owned al-Hayat TV channel on Friday, Toulan said: "It was a big crisis and shock for me, especially because I trust my son and I know his upbringing."
"Everything related to the investigations had nothing to do with my son. I went through them myself. There was no mention of my son definitively in anything related to the case," he added.
"I was completely confident in my son, and he was not present in the incident upon the woman's own confessions, and thank God, the first name to be removed from the travel ban list was my son, and the prosecution said there is no reason to file a lawsuit against him, meaning there is no case against him at all."
"Social media is very cruel, and I hope that everyone who writes to be careful and verify, because these words injure and kill," he concluded.
A crime that shocked the nation
On May 21, the Egyptian Public Prosecutor's Office released the detained suspects in the Fairmont gang-rape case due to insufficient evidence. Investigations into the incident lasted for about nine months.
The Public Prosecution said that the decision to suspend the investigations into the Fairmont rape case was "temporary", and that it "could reopen the investigation into the case if new, coherent evidence was presented, provided that the legal period for the crime has not passed.".
Testimonies about a gang rape that allegedly occurred in a hotel room at the Fairmont Nile City Hotel in Cairo in 2014 circulated on social media in 2020, along with demands to arrest the suspects, all of whom belong to wealthy and influential families.
According to the testimonies, eight young men raped a young woman after giving her GHB (gamma-hydroxybutyrate, also known as the date-rape drug) at a party at the five-star hotel. The perpetrators also allegedly filmed the gang rape, after which they each signed their name on the victim's body and then used the video to blackmail her.