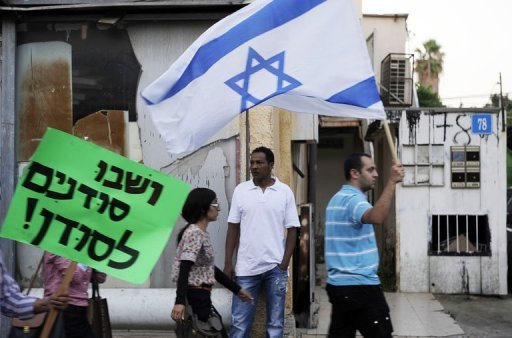 Over 100 Eritreans were acquitted of charges that they attempted to illegally enter Israel via Egypt's eastern borders by the Ismailia Court of Appeals on Thursday. The court ordered that the detainees be released from custody, fined LE 10 each and deported to Eritrea.
Security forces found the 107 Eritreans in two trucks onboard a ferry crossing to the eastern bank of the Suez Canal in April.
They were arrested and each sentenced to a year in prison in June. The defense appealed the verdict shortly thereafter.
The Ismailia court also acquitted the three Egyptian drivers who had been arrested and convicted of the same charges.
The Egypt-Israel border has become a major transit route for economic migrants, asylum seekers and other illegal immigrants from across Africa.
Israel has urged Egypt to clamp down on the border, resulting in a marked increase in the shooting of migrants attempting to cross over.
Israel has expedited work on a massive steel barrier along its border with Sinai in a bid to prevent the entry of African migrants, whose numbers in Israel are estimated at more than 60,000.
Edited translation from MENA