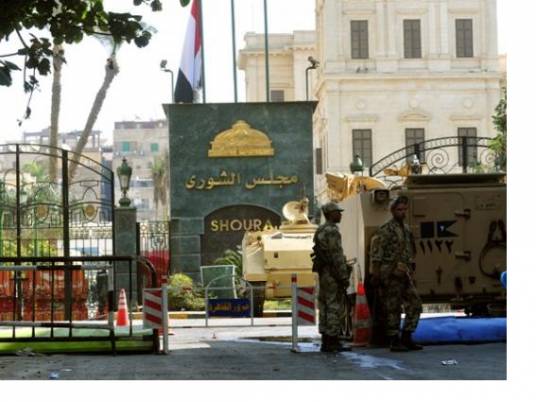 Cairo Criminal Court sentenced two defendants to three years in jail over charges of rioting and violence charges outside the Shura Council in November of 2013.
The court also fined them 100,000 pounds each and ordered placing them under police probation for three years.
This is the re-trial of the defendants, Abdel Rahman Sayed Mohamed and Abdel Rahman Tarek. In the first trial in February, the court sentenced them to 15 years in jail.
The defendants, among 24 others including activist Alaa Abdel Fattah, were charged with organizing an unauthorized protest, attacking a police officer, stealing a walkie-talkie, blocking the road, disrupting public order and damaging public property.
Abdel Fattah and another defendant were handed a five-year sentence while 10 others were sentenced to three years in jail.
The case dates back to November 26, 2013, when security forces dispersed a protest outside the Shura Council in downtown Cairo. Demonstrators were rallying against the newly issued Protest Law