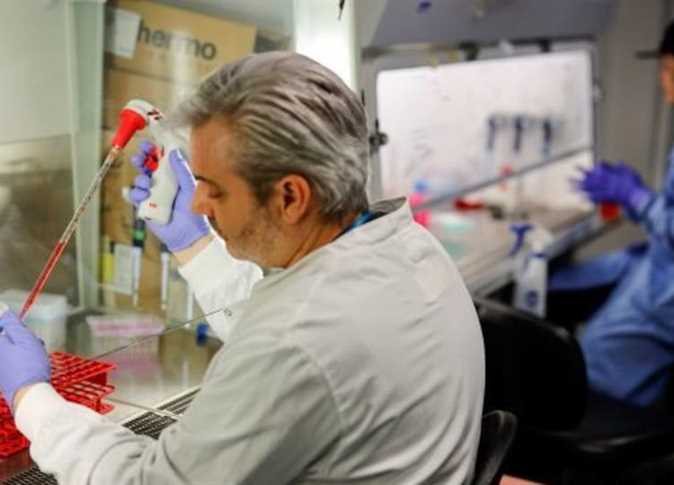 The Egyptian Drug Authority warned in a press statement on Thursday that the excessive use of vitamins may lead to serious side effects, and that citizens should avoid self-prescribing medications to treat or prevent coronavirus.
The authority warned that excessive use of vitamin D leads to general weakness, problems with kidney function, and can lead to nausea and vomiting. Excess vitamin D can also cause heart rhythm disorder when taken with the medication digoxin.
Excess amounts of zinc, the authority said, can lead to flu-like symptoms, changes in the sense of taste, vomiting and nausea, and low blood sugar levels.
The excessive use of vitamin C can lead to headaches, insomnia, diarrhea, cramps, vomiting and nausea. It can also effect babies' health during pregnancy and lactation. Too much vitamin C also increases the risk of death from heart disease for diabetics, according to the statement.
The Egyptian Drug Authority does not recommend self-prescribed medications to treat or prevent coronavirus, including antibiotics. The authority added that no medications have been officially proved to treat or prevent the virus.
The authority appealed to citizens not to purchase large quantities of medications, nutritional supplements and vitamins, which may cause a shortage of these drugs in the market and harm patients who rely on these drugs to treat other diseases.
It stressed that citizens should not take any medications or vitamins unless under the supervision of a physician, and should refer to health service providers in this regard.
The authority also called on doctors and pharmacists not to post any recommendations for preventing or treating coronavirus on social media, to avoid unforeseen side effects for citizens.
The authority appealed to citizens to follow the official Facebook page of the Drug Information Center of the Egyptian Drug Authority, which provides important information regarding the optimal use of vitamins and also details symptoms of deficiency, dosages, side effects and drug interactions.
Edited translation from Al-Masry Al-Youm