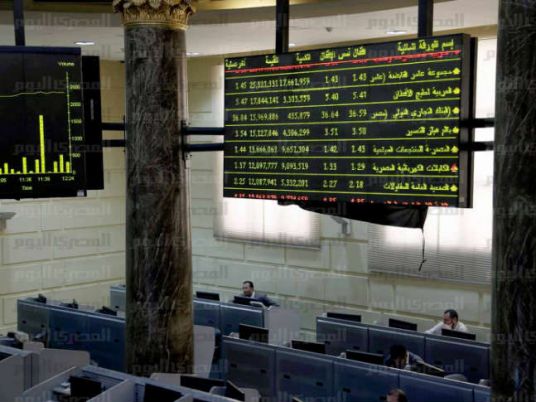 The Egyptian Exchange expects to have approved the listings of 10 companies by the end of this year as confidence in the local economy grows, the exchange's chairman Mohamed Omran said.
The stock market was hit hard by the political and economic instability which followed the overthrow of Hosni Mubarak in early 2011, but many investors now feel stability is returning. The main stock index .EGX30 and trading volumes have both rebounded above the levels seen in 2010.
Arabian Cement Co (ARCC.CA) listed in Cairo in May this year after raising $110 million in its initial public offer, the first major one on the bourse for about three years.
Omran, in an interview for the Reuters Middle East Investment Summit, said the exchange had approved the listing of four companies so far this year and expected that number to rise to ten by the end of 2014.
Growing activity in the stock market "is a very positive indicator that the Egyptian economy has started to recover," he said.
"Companies are able to acquire, expand and invest to a greater extent in order to achieve profitability and growth. This will reflect on per-share earnings and in turn on prices in the market. The exchange and the economy can never be separated."
He added: "We have an economy that hungers for investments. The major economic projects that Egypt is currently working on will lift the dust off its economy."
Regulatory Reforms
Stock prices have tumbled in the past two weeks as global markets have been hit by concern about economic growth; the Egyptian index is down about 13 percent from last month's six-year peak.
Omran said the pull-back was not related to fundamental conditions in Egypt. "The nature of global markets is to rise and fall. These are normal circumstances that do not worry me, especially as the correction occurred within the framework of global markets in general and not the Egyptian market only.
"What worries me is any diminishing of liquidity and the market's inability to fund companies' capital increases."
To make it easier for companies to raise capital, Omran said the exchange would reassess listing rules with a view toward implementing changes by the end of this year.
Listing rules will not be totally rewritten, but there are five sections "that practical application has shown need to be changed", he said.
One such section covers the freezing of 65 percent of key shareholders' stakes during public offers; that may be reduced to 51 percent, Omran said. While 10 percent of major shareholders' stakes are currently counted as part of free floats, that percentage may be reduced.
Another article stipulates a company must have 300 shareholders at the time of listing; that may be adjusted as some companies have found it difficult to comply. Also, companies may be allowed to list without having completed certain administrative requirements such as annual general meetings, as long as they commit to completing them.
In April, the exchange granted Beltone Financial (BTFH.CA) the country's first license for exchange traded funds (ETF), a step towards deepening trade in the stock market.
Omran said he had expected ETF certificates to be offered earlier this year but the project was still on track.
"Now I can confirm that this will be completed before the end of the year. There are some administrative procedures. Beltone has not yet finalised its offering circular."