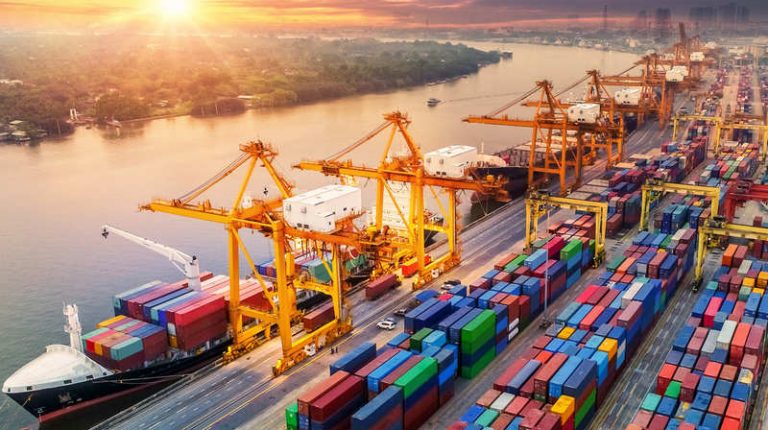 Minister of Trade and Industry Nevine Gamea announced on Wednesday that Egyptian non-oil exports amounted to US$32.128 billion for the first time in 2021, compared to $25.427 billion in 2020, a difference of $6.701 billion –  a significant increase by 26 percent.
The minister said that the unprecedented positive indicators achieved by Egyptian commodity exports last year are due to the increase in global demand for Egyptian products in various productive sectors, as well as the great efforts made by the Egyptian government in general and the Ministry of Trade and Industry to support all productive and export sectors during coronavirus pandemic.
This contributed to maintaining export markets and access to new markets.
Gamea said that the approval of the new program to support exports, return burdens and pay overdue export dues to the Export Development Fund also contributed to achieving this unprecedented jump in exports.
The state implemented measures and efforts that, in turn, helped reach these remarkable export rates, she explained.
These including restructuring the Supreme Council for Exports headed by President Abdel Fattah al-Sisi and restructuring export councils, in addition to working to achieve the maximum benefit from trade offices abroad as well as free trade and preferential agreements with a large number of countries and global economic blocs.
The minister noted that according to the report prepared by the Foreign Trade Data Repository at the General Organization for Export and Import Control, the geographical distribution of Egyptian exports during 2021 included the European Union at $9.153 billion, compared to $5.881 billion during the year 2020 – an increase of 56 percent.
Exports with the US reached $2.446 billion compared to $1.618 billion, an increase of 51 percent.
Other markets were $9.128 billion compared to $6.978 billion during 2020, an increase of 31 percent, and the African continent – without Arab countries – stood at $1.853 billion, up from $1.445 billion in 2020, an increase of 28 percent.
Gamea noted that 13 export sectors achieved a significant increase in their exports during 2021.
The report indicated that the largest receiving markets for Egyptian exports during 2021 included the US, Saudi Arabia, Turkey, Italy, the United Arab Emirates, Malta, Spain, Britain, Northern Ireland, Libya and Canada.