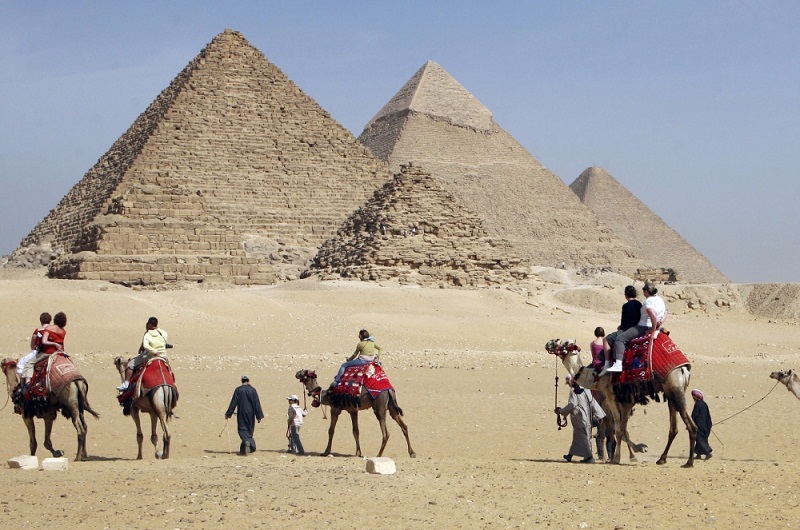 Public Prosecutor Hesham Barakat approved on Thursday referring nine suspects including three German nationals and six Egyptians to Giza Criminal Court for seizing and facilitating seizure of artifacts from King Cheops pyramid and smuggling them abroad.
The suspects were three German nationals, three Antiquities Ministry inspectors, two guards of Giza pyramids and a tourism agency owner. All, held pending pending investigations except two German nationals who fled abroad, were referred to court. Measures are being taken by prosecution to arrest the runaway and restore the smuggled items.
The incidents started when three German archaeologists got permission to visit the Giza pyramids with the help of the tourism agency owner who facilitated getting the permissions. They accessed the pyramids in attendance of the guards and the inspectors who were in charge of accompanying the German archaeologists to make sure they did not have cameras or sharp tools in order to protect the monuments.
The agency owner, the inspectors and guards allegedly facilitated the archaeologists in violating official regulations by allowing them to enter the five inner chambers of pyramids and the Tomb of the Birds, which are closed for those without special permission.
Investigators claim that the archeologists were in possession of cameras and sharp tools.
The Egyptian suspects were also proven to have enabled the archaeologists of seizing King Cheops's cartouche and other artifacts from the pyramid and the Tomb of the Birds.
According to investigations, the German suspects smuggled the artifacts claiming they conducted studies that showed pyramids were built before the ancient Egyptians and that they did not take part in building them. Authorities also claim they spread false information that harm national interests.
Suspects denied all the charges levelled against them. However, prosecution remanded them for 15 days pending further investigations, based on interrogations by antiquities investigation department.
Antiquities investigation department submitted to the public prosecution a CD with videos posted on internet showing the German suspects digging and taking the artifacts.
Edited translation from MENA