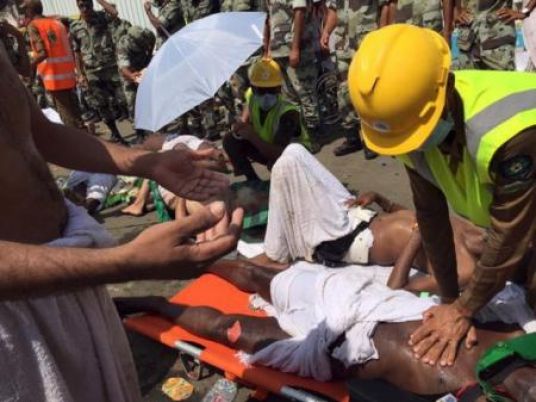 Egypt has announced that the death toll among its pilgrims during a stampede in Mecca is now 181, while the number of missing people decreased to 53.
In statements on Sunday, Endowments Minister Mohamed Mokhtar Gomaa said the new information was based on assessments made by the Egyptian consulate in Jeddah, noting that his ministry will soon publish a detailed list of the names of victims and missing pilgrims on its website.
The pilgrims died during a stampede in the holy area of Mina, in Mecca, after crowd traffic management became overwhelmed. It took place at the peak of the major Islamic ritual of hajj on September 24. Saudi Arabia blamed the confusion at the site on a group of Iranian pilgrims who, it said, did not comply with traffic regulations.
Edited translation from MENA