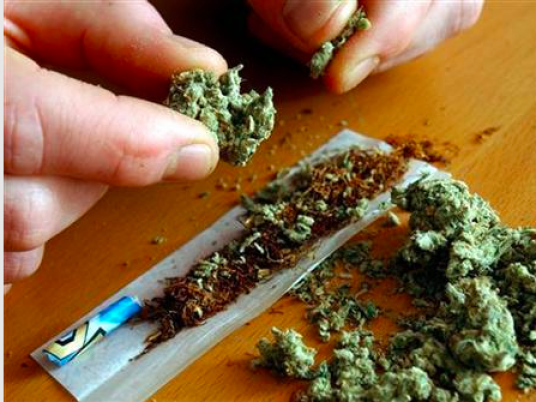 Suez Criminal Court on Saturday handed down a lifetime jail sentence against a judge arrested in possession of dozens of kilograms of cannabis in November 2016
.
The court found the defendant guilty of possessing and trafficking in 71 kg of cannabis, forming a gang for that purpose, taking drugs, and possessing an automatic weapon.
The court also indicted the Egyptian-Polish woman who was accompanying the judge and the driver. The court found them both guilty in drug trafficking, with each handed 10 years in prison and a fine of LE50,000.
The main suspect, his driver and the woman were arrested on November 9 at the checkpoint of the Ahmed Hamdy tunnel, at the Suez Canal.
During investigations, the judge, who is the head of a Sharqiya misdemeanors court, denied that the seized cannabis belonged to him or that he knew anything about it. He said the cannabis belonged to the driver and the woman.
The woman, meanwhile, accused the judge and the driver of transferring the cannabis from Sharqiya to a man in Ras Sedr in return for LE20,000.
The judge reportedly resigned from the judiciary after being investigated by the Supreme Judicial Council over the case.
The prosecution has charged the judge with the possession, transfer and trafficking of drugs, while the driver and the woman were charged with contributing to the crime and covering up for the main suspect.