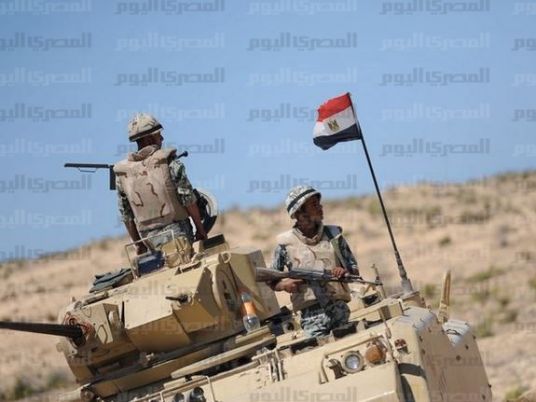 Egyptian soldiers in north Sinai prevented an aid convoy of activists from reaching the Rafah border crossing with the embattled Palestinian Gaza Strip on Saturday, an AFP correspondent said.
An army officer at the Balloza checkpoint, one of many along the desert highway to Rafah, told an AFP correspondent that the security situation in the restive peninsula was too unstable to allow the convoy of 11 buses and 500 activists to pass.
There was a brief scuffle between some activists and soldiers but no arrests were made.
Egypt usually keeps the crossing closed, citing a counter-insurgency operation against militants in north Sinai, but has allowed entry to Palestinians wounded in the 12-day conflict between Hamas and Israel.
At least 333 Palestinians and three Israelis have died in the unrest, the third conflict to erupt in and around Gaza in seven years.
The Egyptian military had earlier said it was sending 500 tonnes of food and medical aide to the besieged enclave.
Hamas, militant Islamist rulers of Gaza, have refused to accept a ceasefire with Israel until it receives guarantees that border crossings to Gaza — all but one under Israeli control — will be opened.