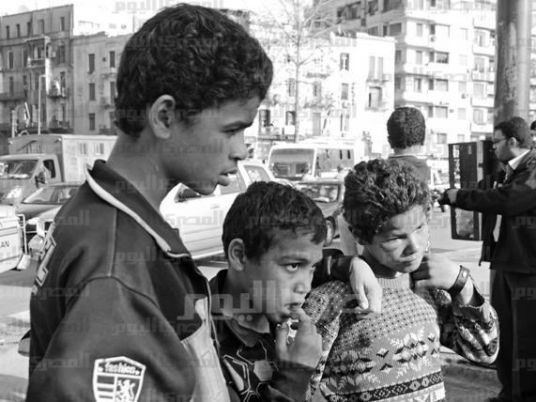 The parliament's Youth and Sports Committee submitted a bill which asking to harshen the punishment for kidnapping children to the death penalty, following a recent spike of kidnapped children in Egypt.
Egypt has been considered the "Middle East's Brazil" when it comes to human organ trafficking cases. Children are usually kidnapped in Egypt for forced beggary or organ trafficking.
Chairman of the Youth and Sports Committee Farag Amer announced that he submitted an explanatory memorandum proposing amendments to the provisions of the Penal Code No. 58 of 1937 on the crimes of kidnapping and sexual assault on children, demanding the death penalty instead of just imprisonment.
Article 283 states that kidnappers of newborn babies are punishable with rigorous imprisonment if the child was born alive. If it was not proved that the child was born alive, kidnappers are sentenced between 3 to 5 years in prison, Amer said.
Amer stated that Article 288 stipulates that anyone who abducts (themselves or through someone else) a child under 18 years old by force or deception should be sentenced to death. Amended Article 289 meanwhile stipulates that anyone who abducts a child under 18 years old, without circumvention or force, themselves or through another person, shall be sentenced to life imprisonment.
However, a kidnapper shall be sentenced to death if they raped the child.
Article 269 stipulates that anyone who sexually assaults a child, male or female, less than 18 years old, shall be sentenced to life in prison. The consent of the child will not be taken into consideration in this case.
The National Council for Motherhood and Childhood recorded during the first quarter of this year 125 cases of kidnapping and trafficking in children, Amer said, adding that after the January 25, 2011 revolution, the rates of child abduction and trafficking whether for human organs trafficking, begging or even asking for a ransom, have rose significantly due to loose security.
Despite the promulgation of laws to protect children from various forms of violence, the incidents of abduction and rape of children have seen a frightening increase, Amer said.
Most of the kidnapped children have not yet been discovered, and no speedy court rulings have been issued against arrested kidnappers in the discovered cases, he added.
He pointed out that Egypt occupies the first place in the Middle East and the third in the world in human organs trafficking. Egypt has become one of the most important centers for human organ trade, alongside Brazil, India and China, according to Amer.
Amer explained that the sexual assault on abducted children does not have a punitive article in the current law. This has been added to the draft law submitted by the Youth and Sports Committee.
He called for the police to investigate complaints on child abduction and notify the public prosecution within 24 hours from the complaint being filed.
Recently, Giza's residents awoke to a grisly scene on Tuesday after the bodies of three young children, wrapped in plastic bags, were discovered in a street close to a popular hotel. An eyewitness claimed the organs had been pulled out, leading to suspicion that this was an organ trafficking crime, however preliminary examinations from the investigation suggests their organs are still intact.
Earlier in the same month, a young Egyptian child named Samy Hesham Fayez was kidnapped by a black car with dark windows while he was inside the car of his mother's friend, who was picking him up from the nursery during the afternoon. The child was safely returned home after his family reportedly paid a ransom of LE2.5 million.
The two cases quickly became trending across social media, with people expressing anger at the criminals and demanding a harsher punishment against kidnappers.