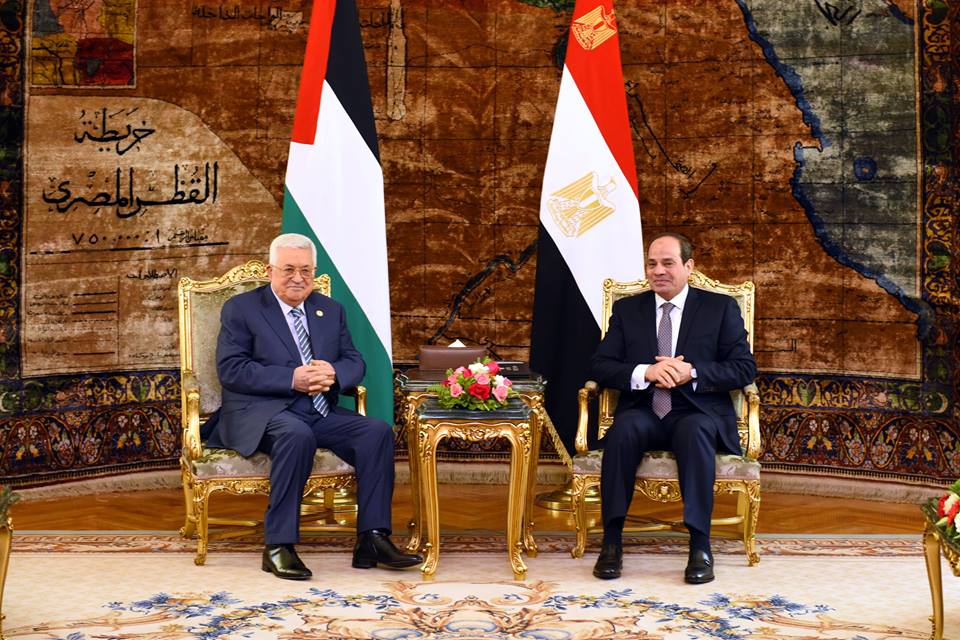 Palestinian President Mahmoud Abbas will visit Cairo on Sunday to hold a summit meeting with Egyptian President Abdel Fattah al-Sisi.
The representative of Palestine in the Arab League and Ambassador to Cairo Diab al-Louh said that the meeting will witness discuss various regional and international issues in light of the special circumstances the region is going through.
The visit falls under a framework of joint coordination between the two nations, he said, works to meet the challenges facing the Palestinian people's fight to obtain their inalienable rights achieve the right to self-determination, and establish their independent state with full national sovereignty over all the lands of Palestine which had been occupied in 1967 with East Jerusalem as its capital.
Egypt's position is one that stands by the Palestinian people and their causes, Louh noted, and views the Palestinian issue as an Egyptian national security case.
He added that Egypt has made tremendous sacrifices for it throughout history.
The announcement of Abbas's visit to Cairo comes a day after Palestinian Foreign Minister Riyad al-Maliki revealed they were indirectly contacting with US President-elect Joe Biden's team.
Maliki said his government is ready to restore communication channels with Washington under the leadership of the next president.
The Palestinian Authority announced its refusal to have the United States play a mediating role after Washington recognized Jerusalem as the capital of Israel in 2017, and moved its embassy there.
Negotiations between the Palestinians and Israel stalled a year after US President Donald Trump assumed office in the White House.
"We are optimistic about the new administration in Washington … We indirectly have contacts with his team … and re-engage with the new administration in Washington after January," Maliki said on Thursday.
Edited translation from Al-Masry Al-Youm