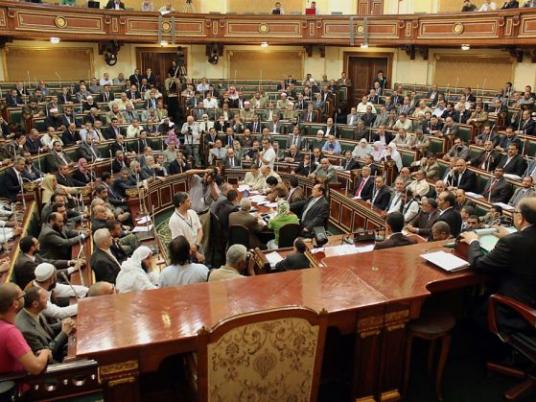 The Egyptian Parliament's Suggestions and Complaints Committee on Sunday will discuss a proposal to shut down pornographic websites.
Parliament Member Mahmoud Abul-Khair submitted the proposal to the committee of the House of Representatives, and also includes shutting down any websites or apps that encourage immoral acts.
The topic of closing pornographic websites has been raised from time to time, with various court rulings issued to block them, but none have come into force.
In May 2009, Egypt's Administrative Court issued a ruling to ban pornographic websites. The move was based on a lawsuit filed by Islamist lawyer Nezar Ghourab.
In March 2012, the Administrative Court issued a court ruling obliging the Prime Minister, the Minister of Communications, and the head of the National Communications Regulatory Authority to issue a decision requiring internet companies to block all pornographic websites in Egypt.
The court's reasoning outlined that as Egyptian society is religious, the decision comes in the interest of preserving traditions and public moral decency.
November 2012 saw former Prosecutor-General Abdel-Meguid Mahmoud submit an official letter to the ministries of telecommunications, information and interior ordering that measures be adopted to ban pornographic websites in Egypt, based on a 2009 court order.
Local media reported back then that blocking pornographic websites would cost Egypt up to LE100 million ($16.5 mn) to implement and may place a significant strain on the country's internet services.
In May 2015, the Administrative Court affirmed its ruling issued in May 2009 obligating the Prime Minister to take the necessary measures to block pornographic websites inside Egypt.