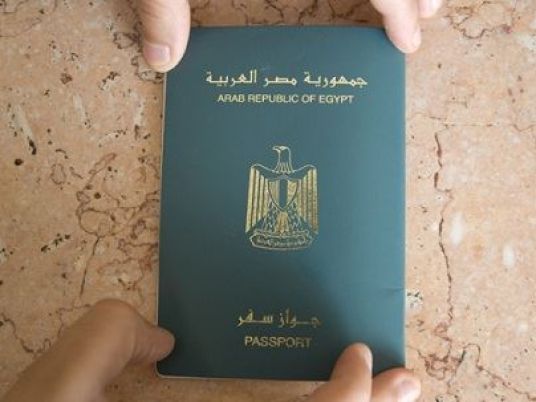 The Egyptian passport has ranked 91st among the most powerful passports in the world in 2015, dropping 12 spots compared to 2014, in which it
ranked 79th
with access to 47 countries without needing a visa, said a report released by Henley & Partners Visa Restrictions Index (H&P).
H&P released its
annual Visa Restrictions Index
, ranking 199 countries across the globe based on the number of destinations each country's citizens can travel to without a visa.
The passports of both Germany and the United Kingdom were deemed the most powerful, with visa-free access to 173 countries; while the Afghani passport has the least power, with access to only 25 countries with visa-free entry.
Finland, Sweden and the United States came in second place with 172 destinations.
In the Middle East, Emirati citizens were considered to have the most powerful passports, as the United Arab Emirates (UAE) ranked 40th in 2015 with visa access to 114 countries. In 2014, UAE ranked 56th, with access to only 72 countries.
In 2014, the Kuwaiti passport was the most powerful passport in the region as it ranked 52nd internationally, with access to 77 countries, visa-free, but it plummeted in 2015, ranking second in the Middle East and the 63rd internationally with access to 78 countries. Meanwhile, the Egyptian passport ranks 9th in the region.
The lowest ranking passport in the Middle East is Iraq, with access to only 29 visa-free countries.
According to a
GulfNews article
, H&P's latest report shed light on the countries that jumped most notably in its ranking. The UAE is considered the biggest success, with a jump of 15 spots, adding 37 countries to its score which was attributed to a new agreement with the European Union for visa-free travel to 36 countries, including the 26 Schengen area states.
The article pointed out that there were 21 other winners in the 2015 rankings, including Australia, Brazil, the Czech Republic, Estonia, Grenada, Dominica, Hungary, Trinidad and Tobago, Iceland, Latvia, Lithuania, Malta, New Zealand, Norway, Samoa, San Marino, Slovakia, Slovenia, St. Lucia, St. Vincent and the Grenadines and Vanuatu.