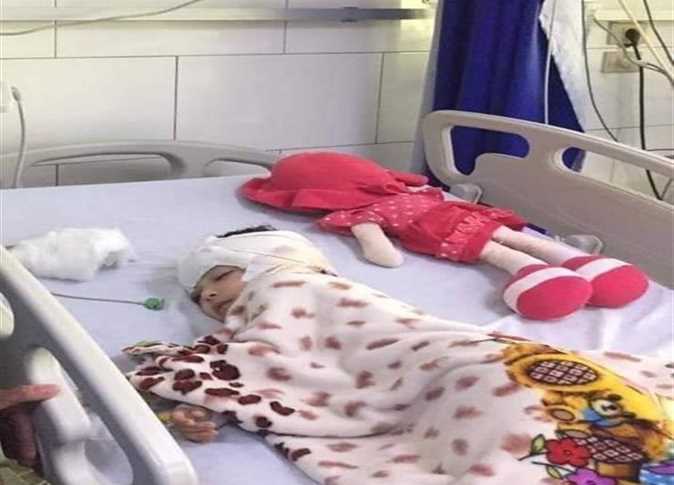 Public prosecutor in Egypt Hamada al-Sawy on Sunday assigned a female a case in criminal court after she tortured until death her five-year-old granddaughter.
The referral order charged Safaa, 41, with beating and torturing her two granddaughters Jannah, 5, and Amany, 6, and injuring them, which led to the death of Jannah.
The Public Prosecution received a report from Shirbin Hospial in Daqahlia governorate on Saturday, September 21 on the admission and death of Jannah after she suffered injuries to various parts of her body, including burns to a genital organ.
Prosecutors moved to the hospital and spoke to the girl before her death. She said that her grandmother assaulted her and caused her injuries.
Investigations by the Public Prosecution revealed that the parents of the two kids is separated from her children, and that the two children live in custody of their grandmother, as their mother is blind.
The Public Prosecutor's Office heard the statements of the two children and bore witness to the incident. All confirmed the fact that the suspect assaulted the victims via beating and burning. Amany explained that the torture was carried out with solid tools.
The Public Prosecution summoned forensic doctors to autopsy Jannah's body and to perform a medical examination on her sister Amany. They confirmed that Jannah suffered third-degree burns on her back and genital organs in addition to bruises around her right ankle and wrists as a result of undergoing severe restraint.
They confirmed that these injuries occurred during successive periods of time, indicating repeated torture.
Forensic doctors said that Jannah's death was due to those injuries by way of complications that led to the failure of her body's vital functions, ending in a sharp decline in blood circulation and respiration that led to her death.
Forensic doctors proved that the second child had first- and second-degree burns and bruises on various parts of her body.
They asserted that these injuries were the result of beatings with solid tools, which was confirmed by the victim Amany.
The suspect confessed to beating and burning her granddaughters using hard tools, and claimed that the physical abuse had been used with the intent to properly raise them.
The Public Prosecution ordered the placement of the child Amany in a social welfare home in coordination with the Ministry of Social Solidarity to provide a suitable environment for her health and psychological welfare.
The Public Prosecutor's Office investigated the alleged sexual assault of the two children and investigation found related claims to be baseless. Reports of the forensic medicine department confirmed that the bodies of the two children bear no indications that they had been sexually assaulted.