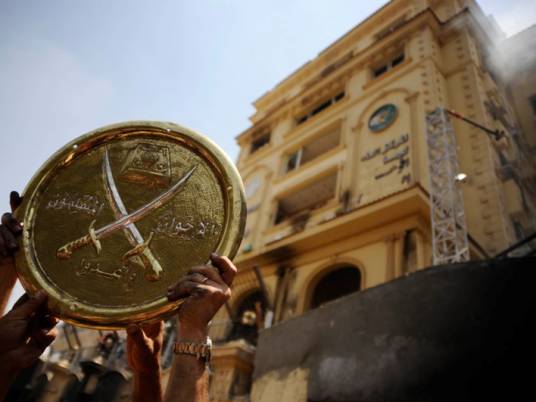 Investigations into former President Mohamed Morsy and several leading Muslim Brotherhood figures on accusations of espionage and killing protesters have begun, according to prosecution spokesperson Adel al-Saeed.
Egypt's public prosecutor's office said on Saturday it had received complaints accusing deposed President Mohamed Mursi and other senior leaders of his Muslim Brotherhood of spying, inciting killings of protesters and damaging the economy.
Suspects also stand accused of inciting violence and possession of weapons and explosives, as well as instigating attacks on military installations.
Saeed said reports have been filed against Supreme Guide Mohamed Badie, his predecessor Mohamed Mahdi Akef, Freedom and Justice Party (FJP) vice-chief Essam al-Erian and former MP Mohamed al-Beltagy.
Safwat Hegazy, Mahmoud Ghozlan, Essam Sultan and others were also among the accused.
The prosecutor's office said in a statement it was investigating the complaints to prepare a file to allow those accused to be questioned.